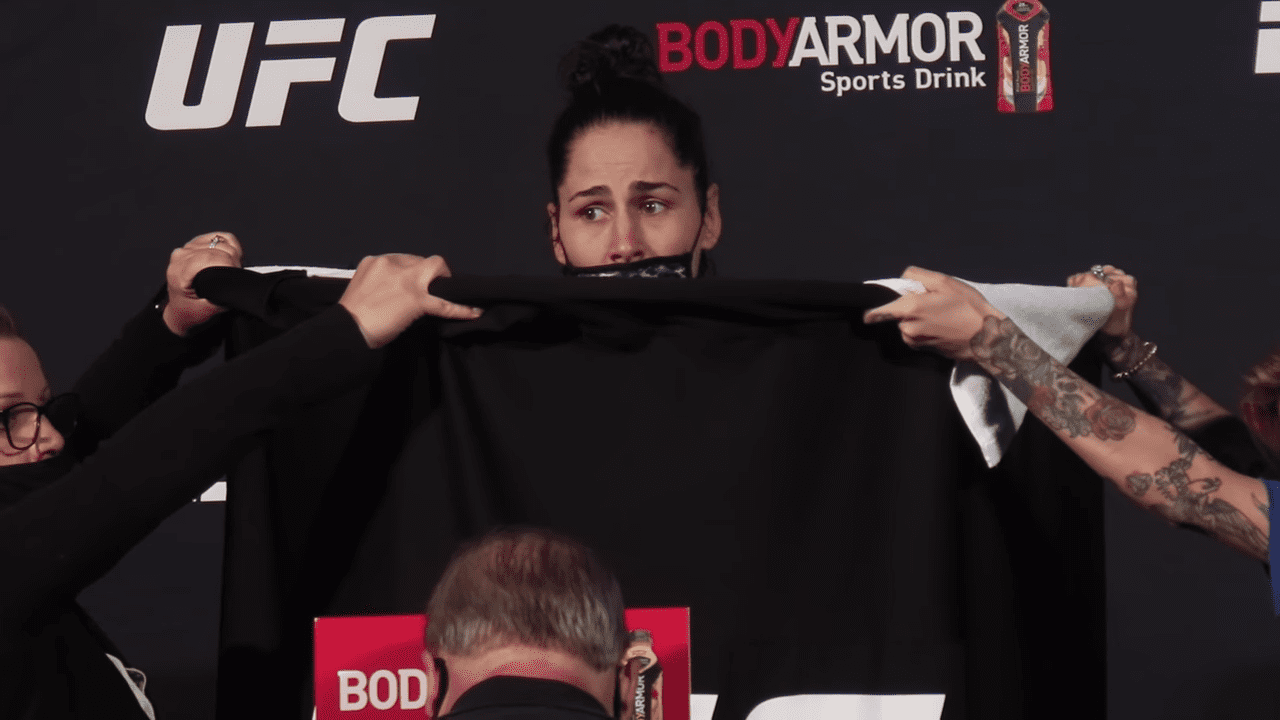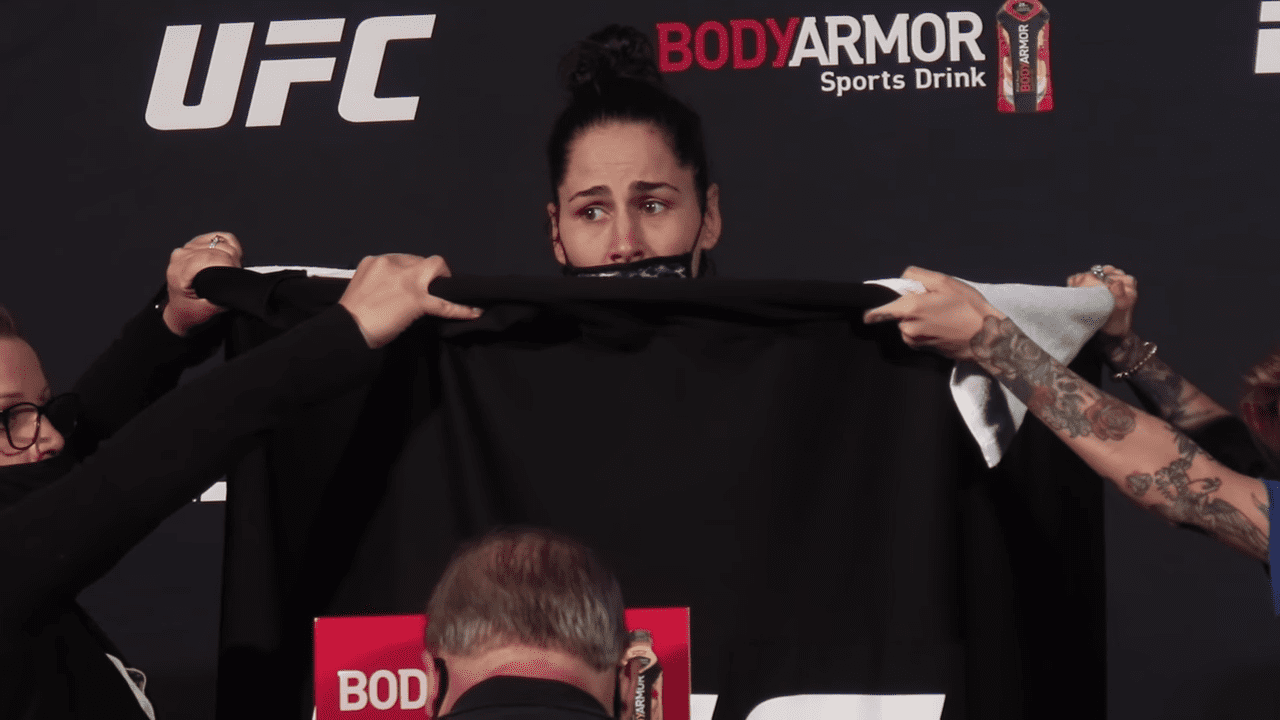 Joanne Calderwood and Jessica Eye have been gotten into it on social media after Calderwood said she'd heard Eye was really heavier than the .25-pounds she hit the scales at, and had used the towel to lower her weight.
Earlier today, Eye hit the scales for her main event tomorrow night and missed weight by at 126.25-pounds. Almost immediately, Calderwood tweeted her skepticism, saying people had told her Eye was actually 4-pounds heavy around fifteen minutes before she got on the scales. Calderwood speculated Eye may have pulled on the towel to adjust her weight as the commissioner read it.
"Was it really .25 because I've heard from multiple people that you were 4lbs over 15 mins before you actually weighed in. Main event spot or not if you know your not gonna make it don't take the fight," Calderwood tweeted.
"[You're] comical Jo jo, you play this sweet, incident person," Eye fired back. "You are as fake as the act you put on. Make sure to don't play nice when see me at the UFC PI. If you don't want to take a fight in the octagon because you scare let set up gym fight your gym right by my house."
Check out the full back and forth below:
Was it really .25 because I've heard from multiple people that you were 4lbs over 15 mins before you actually weighed in. Main event spot or not if you know your not gonna make it don't take the fight. #banthetoweltrick pic.twitter.com/nTLwWdbnlF

— Jo Jo Calderwood (@DRkneevil) June 12, 2020
I was ready to make weight at the start of this week..I'm staying ready but not earning right now so this was tough for me to see..but also I just want better for the sport and I don't like that they are still not making us put our hands above the hoop. Good luck for tomorrow!

— Jo Jo Calderwood (@DRkneevil) June 12, 2020
it's called being civil in a professional environment @UFCPI ain't nothing I'd not say to your face..just like when you made comment on my cardio on one of my fights and when you first got to the pi I asked you in the locker room…are you here for the great cardio? Bu

— Jo Jo Calderwood (@DRkneevil) June 12, 2020
–
Comments
comments