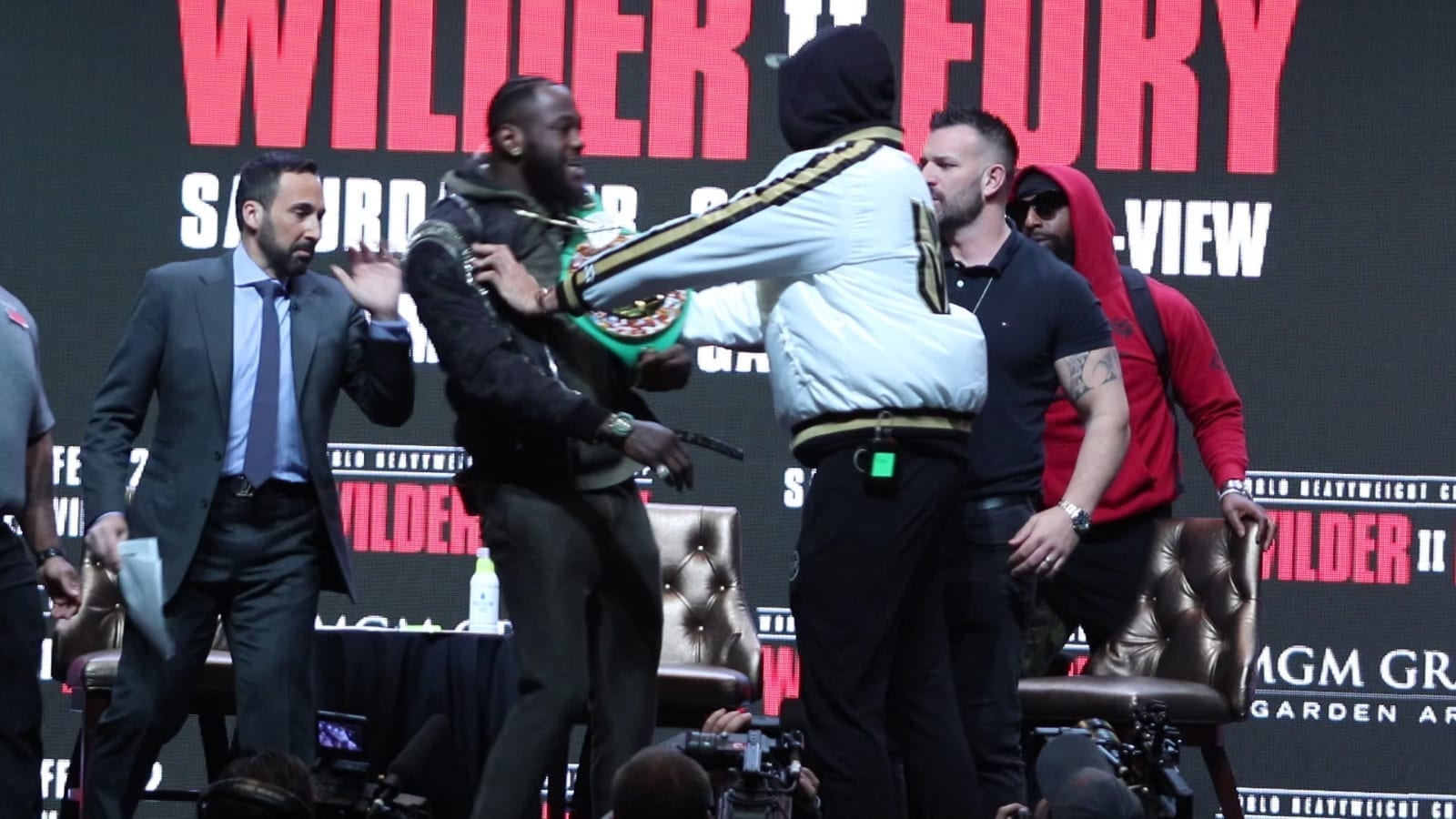 Tyson Fury has watched his second bout with Deontay Wilder on numerous occasions, and while he's proud of the performance, says he won't let it cloud his attitude before fight number three.
Fury handily beat Wilder earlier this year in Las Vegas, dropping him a number of times en route to Wilder's corner stopping the contest in the seventh round. According to Fury, quarantine with the coronavirus pandemic has meant he's been able to appreciate and analyse his handiwork.
"I've watched that fight about 10 times, all the way through from start to finish, but I've watched the highlights quite a lot because I like to examine the work that I've done. I wanted to see how Wilder was conquered by different things and different scenarios," Fury said, speaking to ESPN. "I've really broken it down over the past three months, hence I've had nothing to do.
"It was just every single part of it I was just too good for him. Every department. Whether it was long range, inside, hooking, punching, hitting the body — anything. I just outmatched him. This is the difference between a much fit Tyson Fury, who has kept busy, than a Tyson Fury who spent three years out of the ring."
That being said, when the two meet again — hopefully later this year — Fury refuses to be overconfident, acknowledging Wilder has everything to prove.
"I'm going into the third fight even more focused than I was for [the second] fight because this is Wilder's last chance at the big time, especially to win his belt back," Fury said. "Deontay Wilder will come in more prepared and more ready for this fight. I have to take this fight even more serious than the first two because a lot of champions and a lot of fighters who had trilogies with people, just because they beat them comfortable the second time, overlook them the third time and end up getting knocked out or losing, and I don't want to become a statistic."
Comments
comments