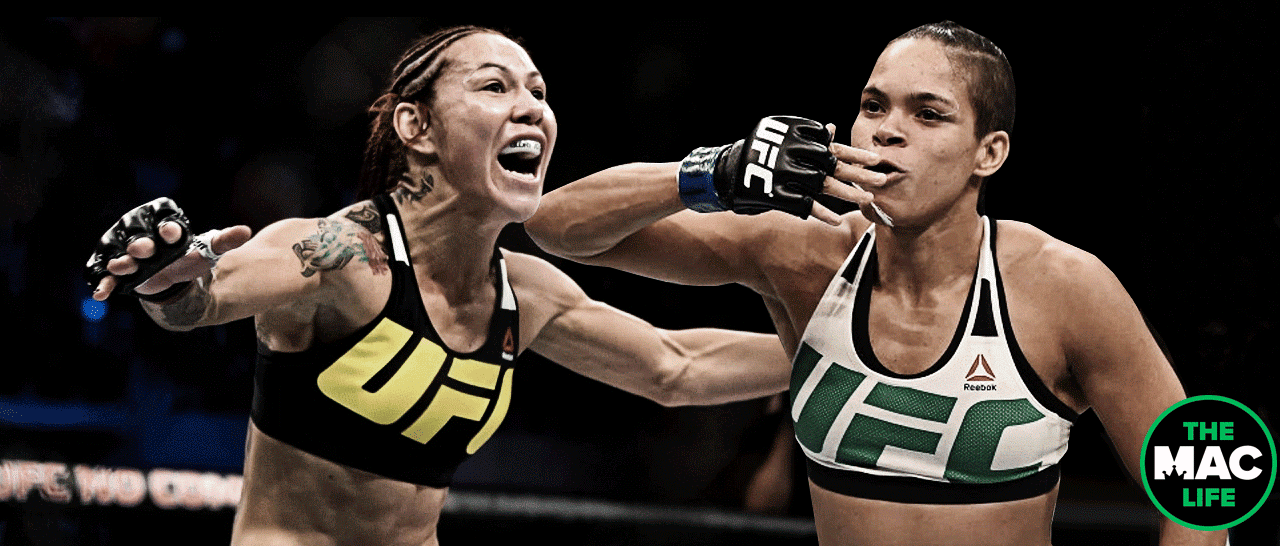 Throughout mixed martial arts history, many Brazilian fighters have shown a reluctance in fighting their own country men and women.
Whether it's a case of national pride, or a feeling of splitting their own fan base, it's a story that's come up repeatedly over the years — particularly during Anderson Silva's legendary reign as middleweight champion. Now, as Cris Cyborg and Amanda Nunes look likely to meet later this year, the Brazil vs. Brazil storyline has reared it's head once again.
And for one Brazilian, Jessica Andrade (whom herself met Brazilian Claudia Gadehla inside the cage), it's a shame to see it happen. Although, this one time she's prepared to watch — just so she can see Nunes get defeated.
Why the apparent dislike? Well, during Andrade's recent bout with Tecia Torres, a teammate of Nunes, the UFC bantamweight champion elected to cheer for her teammate, not her countrywoman. It's something Andrade has taken personally.
"I could see Amanda cheering for Tecia, in English, during my [recent] fight." Jessica said, speaking with AG Fight. "The fight started and I heard she (Torres) had Raquel Pennington in her corner, but there was another voice over there. When I looked at the Octagon's side, it was Amanda Nunes. So I was like 'Oh, okay, she's cheering for her'. I don't care, but she's a champion, she needs to lead by example and get a hold of herself. She knows me. I'm her friend, or at least I thought she was.
"She was yelling the whole fight. If you're going to cheer against someone from your own country, at least contain yourself. Tecia took my back and she (Amanda) stood up. When I reversed the position, she got mad. I don't intend to fight her. Amanda will fight Cyborg and she'll get what's coming to her. I'm sad to know there are Brazilians who don't cheer for me. Her woman (Nina Ansaroff) is in my weight class, maybe we'll meet some time and maybe I'll take it out on her."
Going on from there, Andrade believes Nunes shouldn't have angled for a fight with Cyborg. Instead, Andrade believes the 135-pounder should have attempted to cut to 115-pounds if she was looking for two divisional gold.
"I think Amanda got ahead of herself when she asked for the Cyborg fight. She could've asked for the strawweight champion, who's not a Brazilian. She could win two belts and would still be quite the accomplishment. But no, she wanted to fight Cyborg. You might have confidence and want to fight the best, but I think she messed up big time. I was pissed off when I heard about it. I'm huge fan of Cris'. It's horrible to have two Brazilians fighting each other, but it'll be good for Amanda to have her ass kicked and be put back in her place by Cris."
Comments
comments