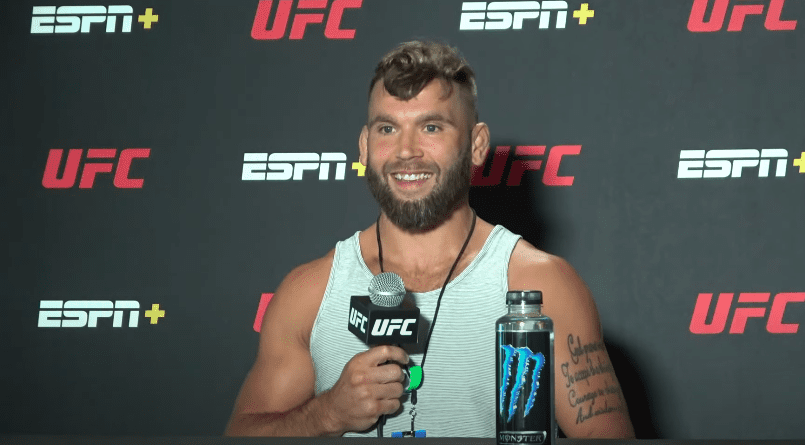 Many moons ago Jeremy Stephens found himself on the receiving end of one of the best verbal barbs ever seen in a UFC press conference and now years later, he clearly sees the funny side.
Stephens was lambasted by Conor McGregor on stage during a press conference during the Irishman's rise up the ranks when he attempted to interject himself into a question to McGregor about who his potential hardest challenge on the stage might be.
"When I knock people out, they don't f*cking move," said Stephens to McGregor, who replied with a now infamous line: "Who the f*ck is that guy?"
While McGregor admitted some time later that of course he knew who Jeremy Stephens was, the line has stayed with the American fighter for much of his career since — and he even referenced it himself in Las Vegas on Wednesday.
"When I shove people, they don't fucking move," — Jeremy Stephens.

FULL: https://t.co/KdW9BbzES0 pic.twitter.com/tzzqcluWRs

— The Mac Life (@TheMacLife) July 14, 2021
Stephens is referring to the push against Drakkar Klose ahead of a recent bout which injured his opponent and caused the cancelation of the fight — and his show money for the event — which led to the UFC instituting rules on keeping fighters apart at weigh-ins.
So all eyes will be on his weigh-in ahead of this weekend's scrap with Polish slugger Mateusz Gamrot to see if Stephens can restrain himself from showing off his keenly-developed shoving skills once more.
–
Comments
comments