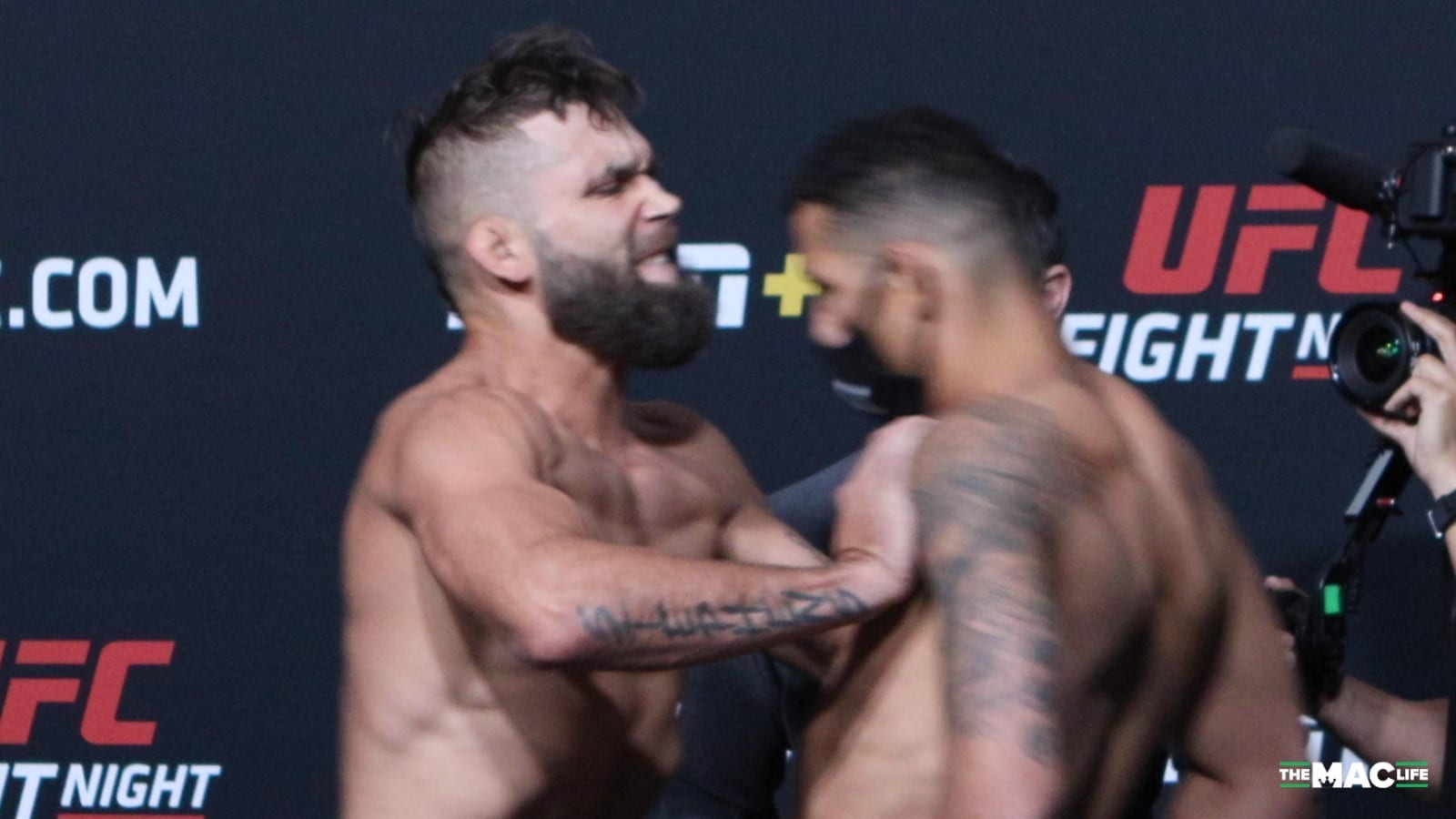 Jeremy Stephens' shove to Drakkar Klose must have been harder than he thought.
Yesterday, the two lightweights met on stage following their weigh-ins to go face to face ahead of the UFC Vegas 24 co-main event. As they did, Stephens shoved Klose for 'getting in his face', causing Klose to stumble backwards. Klose reacted irately, and attempted to get at Stephens, only for security to keep the pair apart.
Tonight, just as UFC Vegas 24 got underway, the news broke that Klose was forced out of the contest via injury, which was later confirmed by Ariel Helwani to be caused by the aforementioned shove. The UFC are going to rebook the contest as soon as possible.
It's an odd turn of events. And, if the shove itself stemmed from bad blood, then no doubt when the two meet again that ill-will only be heightened.
Comments
comments