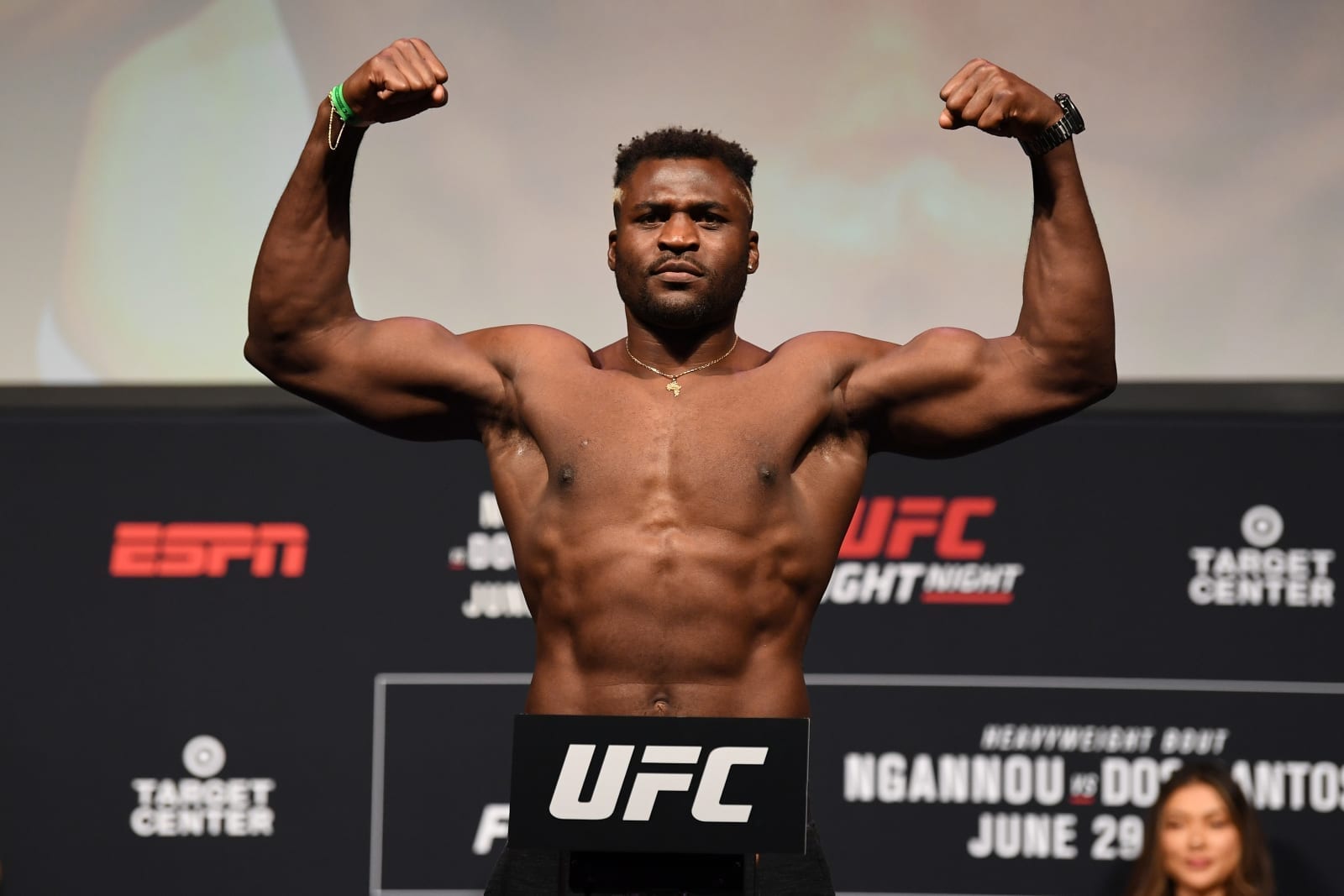 It is often said that one good deed deserves another and just weeks after Kamaru Usman cornered Francis Ngannou for his world title bout against Stipe Miocic, Ngannou is set to do the same for Usman ahead of his world title defence against Jorge Masvidal next weekend.
Both Ngannou and Usman represent two-thirds of the UFC's current list of champions of African heritage (Israel Adesanya being the other) and have long been close since they both made their UFC debuts on the same card in December 2015, after Usman won his season of The Ultimate Fighter some months prior.
"Who better to replace someone like that than with the heavyweight champ himself, Francis Ngannou?" Usman told ESPN.
Usman, who will fight Masvidal for a second time after defeating him in a lopsided decision last year, says that he has been inspired by Ngannou's path from Cameroon, via France, to the UFC heavyweight championship.
"It motivates me so much," Usman said. "I said that to him. It motivates me so much to even just be around him."
After his own title win, Ngannou spoke of the motivation he had received from both Usman and Adesanya on his journey to UFC heavyweight gold.
"I had that pressure on my shoulders and I was afraid of letting them down, since they were expecting me to become champion and join them as an African champion," he announced in the UFC 260 post-fight presser. "We stand for a hope as a whole continent when it comes to sport."
Comments
comments