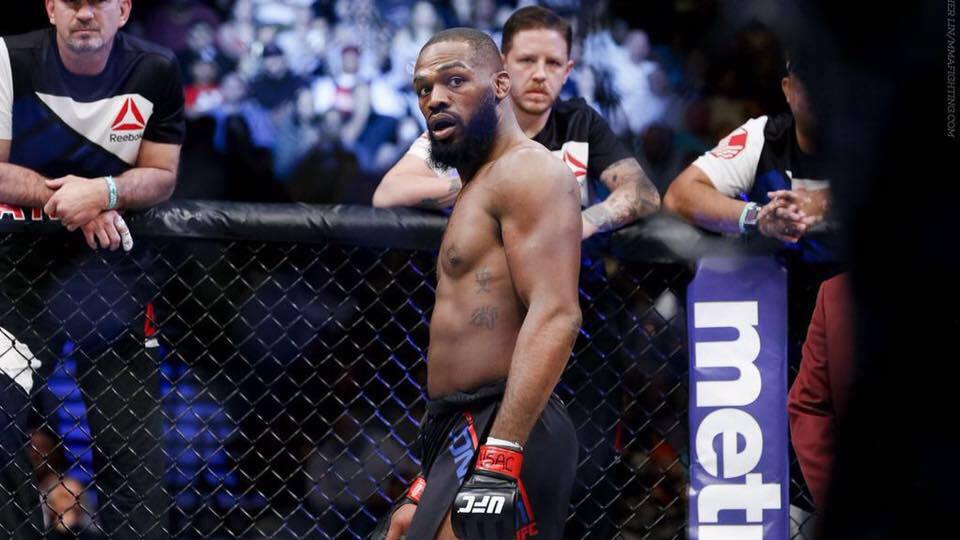 Could Jon Jones get out of trouble once again?
The former light heavyweight champion has been on the sidelines since failing a USADA test for the steroid Turinabol at the UFC 214 weigh-ins. It had been seen as devastating for his career, since his appearance at UFC 214 had been something of a resurrection, returning from a suspension for another banned substance and defeating his rival Daniel Cormier.
After failing this one, however, most fans and pundits felt it was unlikely we would see Jones fight again. Certainly, not anytime soon, at any rate. In accordance with USADA rules, a second time failure could end with an athlete suspended for a maximum of four years, which if Jones received would have effectively ruled him out of competition for his entire prime.
But it seems something unexpected is happening in the background.
Today, Jeff Novitzky, the UFC VP of Athlete Health and Performance went onto the Joe Rogan Experience to discuss various topics, one of which was inevitably Jones. During that discussion, Novitzky gave the biggest hint yet that Jones could escape a multi-year punishment.
"I don't necessarily think that we put up a four year sanction for a second-term offense when the first-term offense was shown that that person didn't cheat intentionally, [but rather] just operated with careless disregard," Novitzky said.
But there's more.
Novitzky remains unconvinced that Jones used the banned substance knowingly — it all just doesn't make sense.
"It would not make a lot of sense for an individual, a UFC athlete, especially a championship contender like Jon Jones who knew: 'I'm tested quite regularly in this program' –- it would not make a lot of sense that that would be your drug of choice if you're trying to cheat," Novitzky said. "I think it's come out after the fact that USADA did another test on Jon a month or two months after his positive test, and he was negative. So that would be indicative that the prohibited substance entered his system sometime after July 7th or 8th, and that was likely a pretty small amount and that cleared his system pretty quickly.
"Again, who knows where it plays out? But on the surface of things, at this point in the game with that type of information out there, it wouldn't indicate intentional use. That could be wrong. I don't know that definitively, and we'll see how this plays out."
Coming soon 👀 #justwait4it https://t.co/R06L0Vtz5e

— malki kawa (@malkikawa) January 4, 2018
Combine Novitzky's comments with a tweet suggesting Jones' return is "coming soon" by Jones' manager Malki Kawa, and there seems to be momentum afoot that could end up with Jones returning to the Octagon sooner rather than later.
Comments
comments