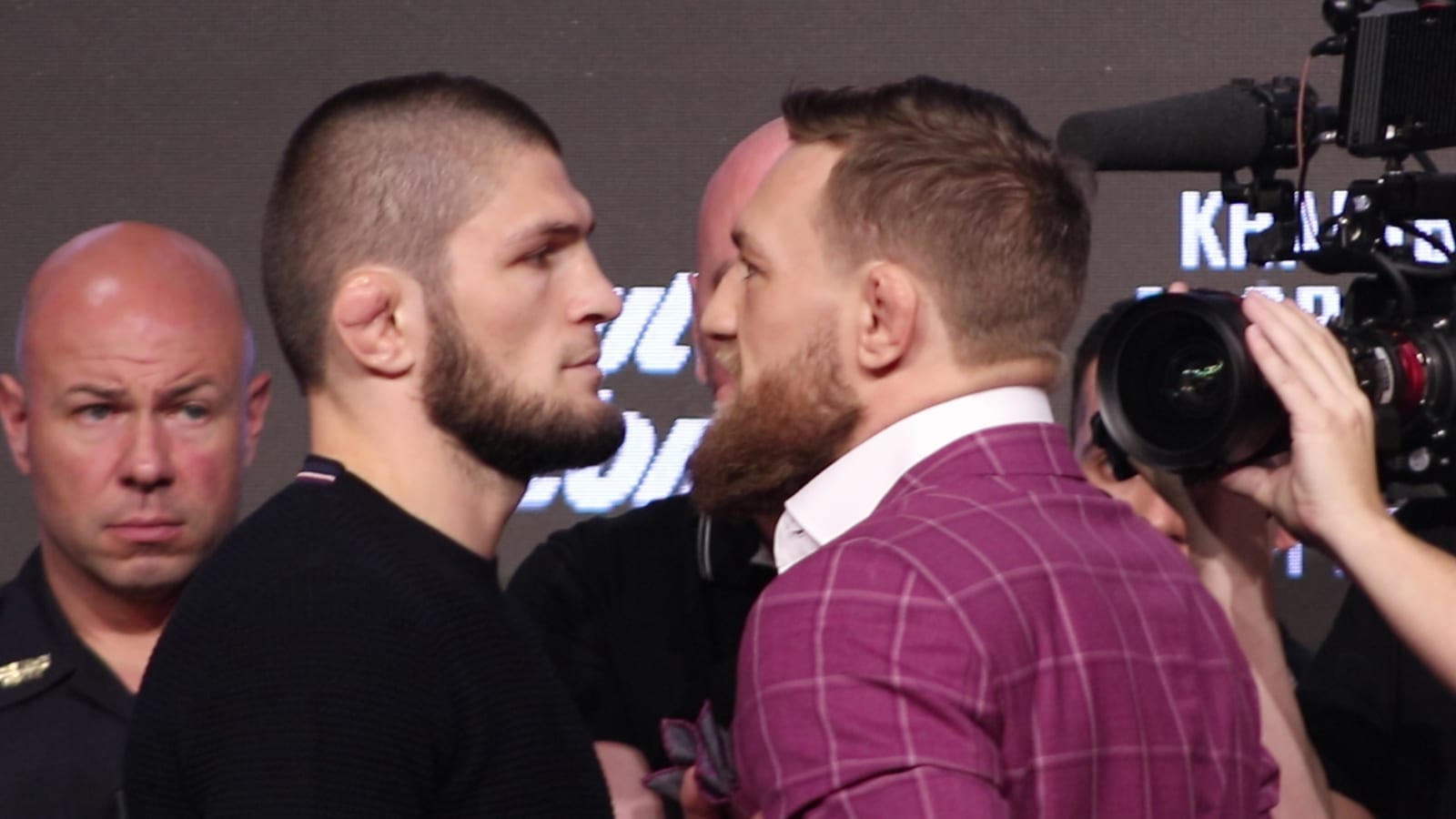 Javier Mendez maintains Conor McGregor poses the biggest threat to Khabib Nurmagomedov inside the Octagon.
Nurmagomedov meets Justin Gaethje on October 24 for the lightweight title in a much-anticipated match up that could see a door open for the Irishman's return, and should that be the case, Nurmagomedov's coach Mendez believes it'll be the return of the most dangerous option for the champion.
"Conor [is Khabib's greatest threat], hands down. Hands down, Conor. For me," Mendez said, speaking with ESPN. "Because look at the fight with Conor. He took him down the first round, how much damage did Conor sustain in that first round? How much control did Khabib have in the first round with Conor? … Where have you seen the opposite of that? … He's had better control. Conor's stand-up is great. … For me, Conor McGregor is the toughest challenge he's ever had.
"We'll see what Justin brings to the table, but I still say Conor just based on what we went through."
McGregor and Nurmagomedov's meeting in 2018 remains the biggest fight in mixed martial arts' history, with the pay-per-view garnering over 2 million buys. McGregor has since gone on record to reveal his own preparation for the bout was far from his best and has made it clear that, should he train properly motivated, the fight would look very different.
Comments
comments