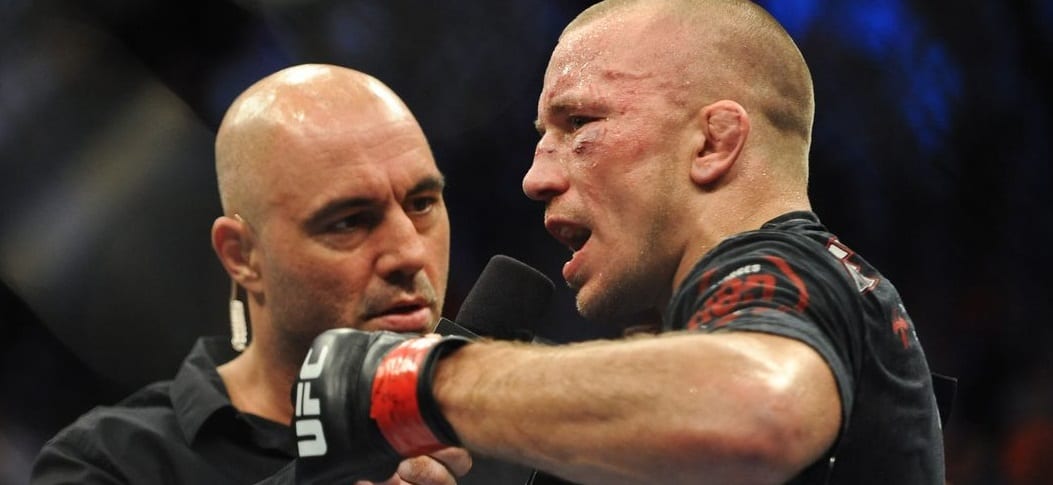 Georges St-Pierre looks set to return to the UFC but it won't be for any high profile comeback fights, as Dana White confirms that the former two-weight world champion will provide commentary duty for the company's French broadcasting team.
St-Pierre stepped away from the cage in late 2017, just weeks after prizing the UFC middleweight championship away from Michael Bisping in New York. The French-Canadian fighting legend has so far resisted talk of a comeback to the cage after being linked to a host of fighters including Conor McGregor, Kamaru Usman and Khabib Nurmagomedov, but it seems likely that those links will extend a bit further after it was confirmed that GSP is once again working with the UFC.
"We just hired GSP — he's the French commentator for us now. That's more what I'd like to see GSP doing," White told TSN (via Bloody Elbow).
"You don't see too many athletes who go out on top," he added. "GSP has done that, done it very well. He's got the money, he doesn't need the money. He's working for us now in a different capacity and I'd love to see him go out on top."
View this post on Instagram
St-Pierre, who turned 39 in May, remains one of the most successful fighters in UFC history, winning world titles in two separate weight divisions and defeating every fighter who he ever stepped into the cage with (though he needed rematches to accomplish this against Matts Hughes and Serra).
A comeback to the cage would likely provide a financial windfall to the UFC but White has long held a stance that fighters who opt for retirement should probably do so, and they should be wary of comebacks just because they feel a competitive itch.
GSP is understood to have remained very close to fight condition in the years he has been absent, continuing to train at the Tristar gym in Montreal, Canada. His age also doesn't represent to inhibitive an obstacle however, as several UFC fighters have seen success well into their early forties.
Time will tell if St-Pierre will set foot back in the cage. For now, though, he will have a pretty good view of the action.
Comments
comments