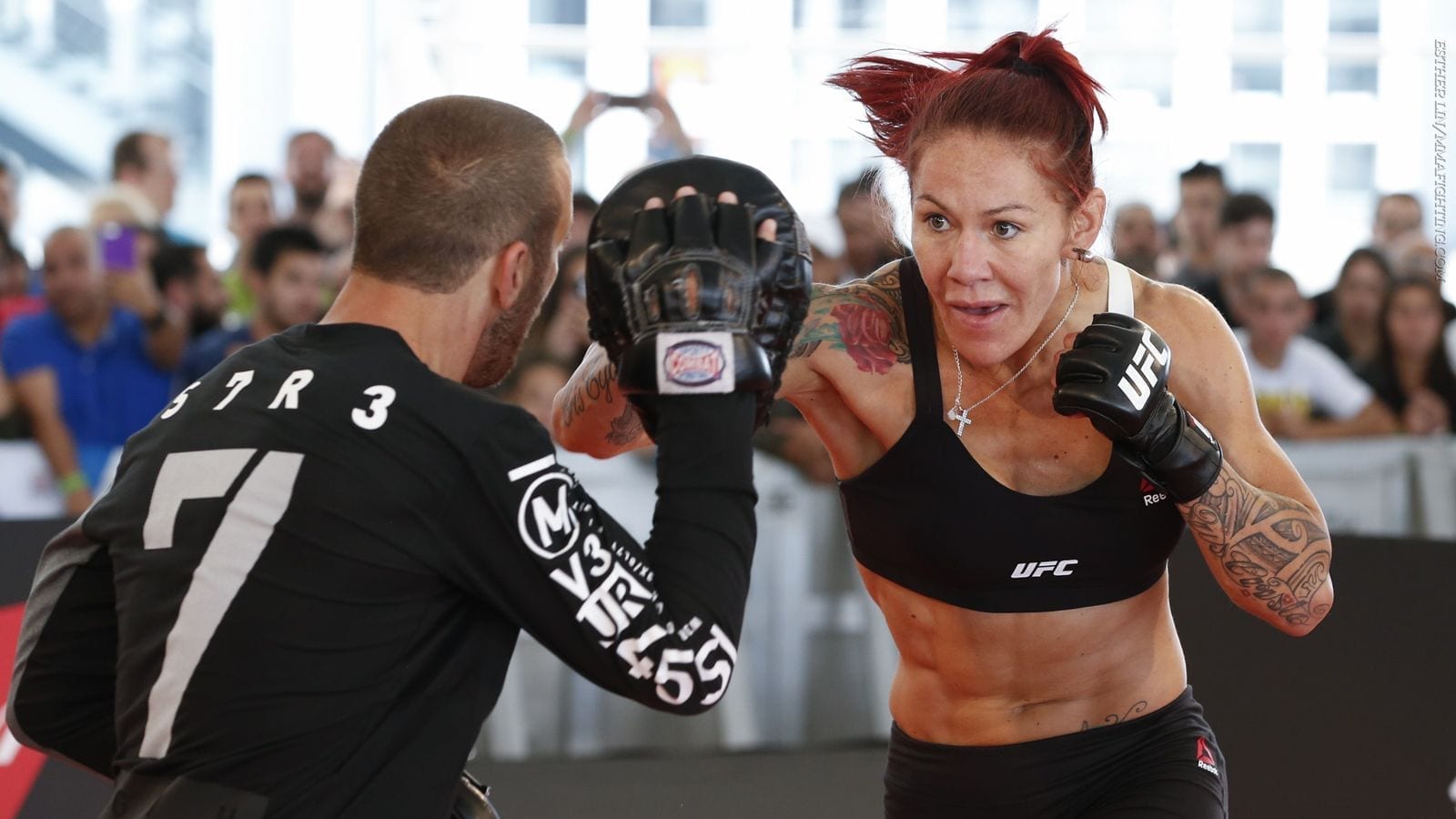 Cris Cyborg's immediate future is, to say the least, uncertain.
She's currently entering the final stages of her UFC contract, with her currently in an exclusive negotiation window with the company before she's able to talk to other promotions, although UFC president Dana White has made it clear she can leave as soon as she'd like.
The whole unfortunate affair seems likely to be the end of a business relationship that never quite worked, and was particularly harmed by White's consistent claim that Cyborg didn't want a rematch with UFC double champion Amanda Nunes, despite Cyborg's responses to the contrary.
For Cyborg's coach Jason Parillo, all the out of cage nonsense is just a sad story that means he won't get to see the only thing he thinks matters: the rematch.
"Only Amanda Nunes. That's the only fight that gets me excited," Parillo said, speaking to Fight Nation. "That's the only fight I want to see her fight. That's the only fight she needs to be fighting. Unfortunately I don't have any control over that, I'm not her manager, I'm not her confidante. I'm her coach, I help her get ready for her fights, but the only fight I have any interest is Amanda Nunes.
"I'm heartbroken about it," Parillo continued. "Because I really do believe she can beat [Nunes], and I believe that Amanda has shown such amazing victories, she's really at the top of the food chain of the women's division, and that's where I believe Cris belongs and that's where I believe she should be."
🎙️"Only Amanda Nunes. That's the only fight that gets me excited. That's the only fight I want to see her fight. That's the only fight she needs to be fighting." — Cris Cyborg's coach Jason Parillo tells @RJcliffordMMA & @danhardymma what future he would pick for his fighter 🔥 pic.twitter.com/6FhTLpdY8r

— MMA on SiriusXM (@MMAonSiriusXM) August 7, 2019
–
Comments
comments