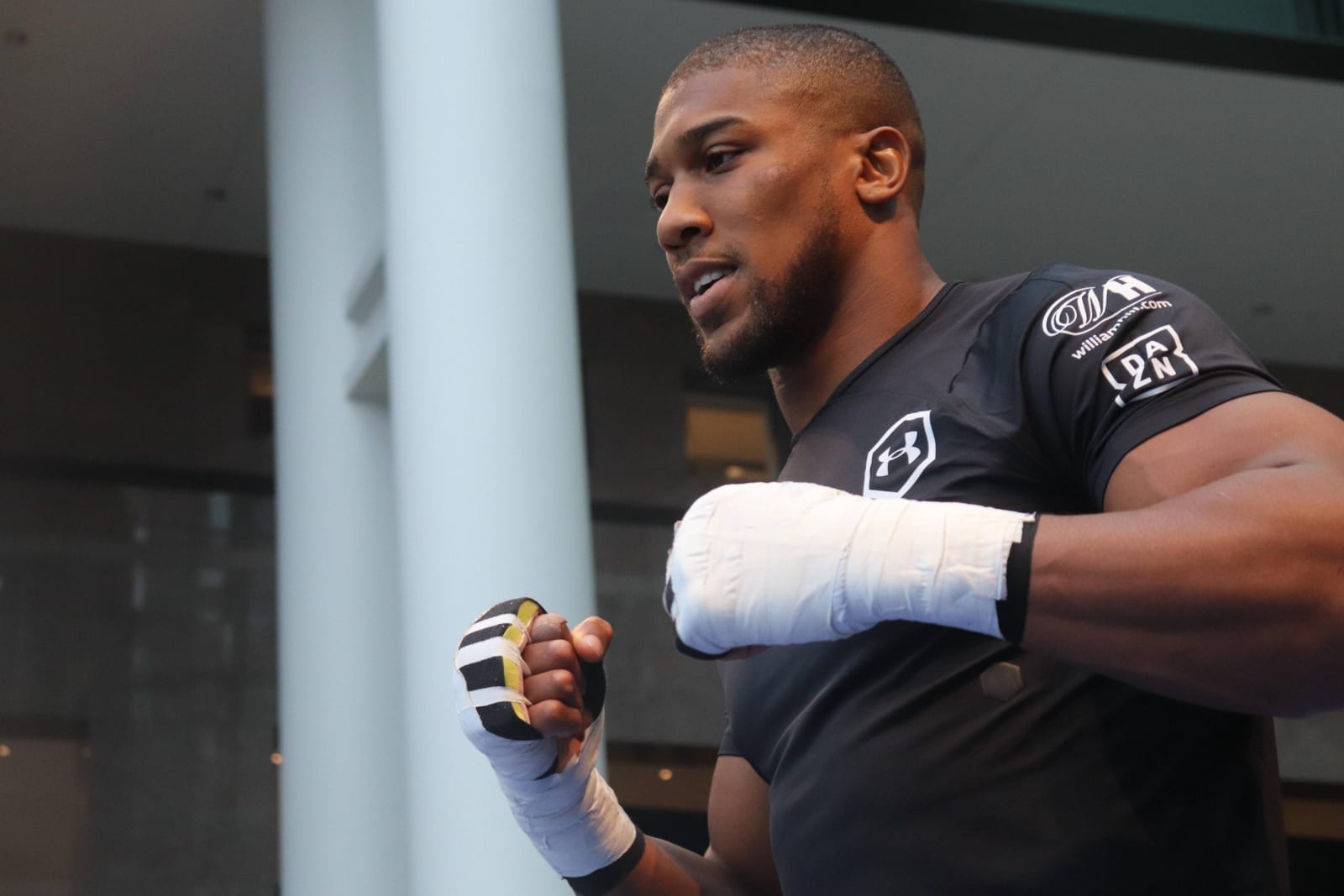 Anthony Joshua is training ahead of a mega rematch with Andy Ruiz, and says he's focusing on nothing other than a re-emersion in the sport he loves.
Joshua was stunningly defeated by Ruiz earlier this year in Madison Square Garden after being dropped to the canvas numerous times. While the second fight is yet to be officially announced, both men have gone public with the fact it'll be next, and it seems all that's being waited on is the venue.
Joshua, in the meantime, is preparing his body and remembering the level of intensity that originally got him to the world titles he has now lost.
"I feel good. A little blip. A mistake I made, and I would say Ruiz wasn't ready to be taken out. I'm just going to add to what we already have, correct my wrongs, and look forward to the rematch because I feel it's a fight I can win," Joshua said, speaking with Sky Sports.
"I need to be around as many boxing people as possible because right now I need to soak in the experience and knowledge – gotta watch those documentaries, and just soak in that boxing environment again. Get that passion back, realise I'm not interested in this fight or that fight, the only fight I'm interested in right now is Ruiz and beating him good so I can get those belts back."
While the venue is yet to be confirmed, Joshua's promoter Eddie Hearn has noted that the United States and England are likely out of the running.
According to Joshua, those discussions are still on going, but he naturally has some ideas.
"There's two ends of it," Joshua said. "One, I'd fight in Tijuana and Ruiz' Uncle could be the referee and I'd still whoop him. You know what I mean? It don't matter to me where it is. There's that aspect. But then there's the other aspect of the British fans who've been riding with me since day one want to see me get those belts back … Walking out in Cardiff in front of 70, 80, 90 thousand people screaming and rooting for you to win, that type of energy that goes through your body is unstoppable, and I think that could give me the little bit of edge I need to win those belts.
"I know there's a rematch, I know it's going to be this year, wherever it is it's going to be on neutral grounds. I want Ruiz to have a say. He's the champ. I wanna fight here, he wants to fight elsewhere. We'll fight on neutral grounds, no problem, but what it is for me, I'm just focused on beating Ruiz. I'm not interested in when it has to be made — like I said, it could be in Tijuana, I don't mind. Could be here in Finchley, no problem — I just want to focus on getting those belts back."
Comments
comments