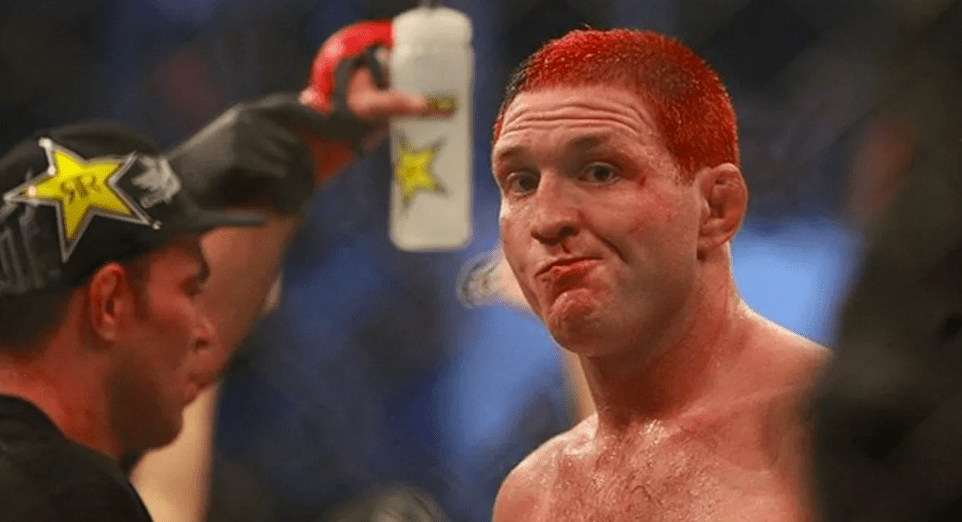 Jason 'Mayhem' Miller, the middleweight fighter who has represented the UFC, Strikeforce and, well, pretty much everyone else during a 39-fight, during an 18 year professional career is heading to jail after his latest run-in with the law.
The 38-year-old former host of MTV's 'Bully Beatdown' plead guilty one felony count of vandalism and a misdemeanour count of violating a protective stay-away order at a hearing in California on Thursday, dating back to an incident last October in which Miller entered the home of a woman who had a protection order against him and damaged property, including breaking doors, smashing tables and damaging a garage door.
The former fighter was on probation at the time for a domestic violence charge from 2017 and has a long-list of entanglements with the the police, including an incident where he broke into a church while naked and vandalised it.
View this post on Instagram
In 2014 he was also involvement in a bizarre episode where he was in a stand-off with a SWAT team while barricaded in his house, documented the entire incident on social media.
Miller has been absent from the cage since a May 2016 fight for the Italian Venator promotion in which he missed weight by a whopping 21-pounds.
Prior to that, Miller lost to C.B. Dolloway and Michael Bisping in the UFC — the latter of whom was a coach opposite Miller on a season of The Ultimate Fighter.
Comments
comments