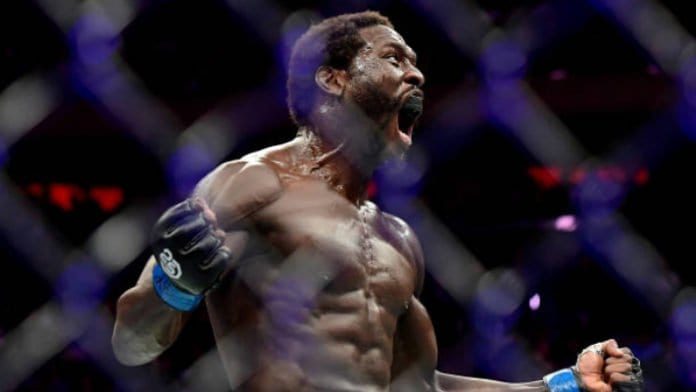 The Jared Cannonier vs. Darren Till saga has gone on for some time, and now it seems it's reached a moment of pause.
The two men were linked to each other after Cannonier's UFC 248 opponent Rob Whittaker was forced out of their bout through personal issues. Once that happened, the UFC began looking at alternative options, with Till's name quickly rising to the top in terms of fan interest.
From there, Till and his management went into negotiations with the UFC, and at one point that in itself appeared to scupper any chance of the two meeting on March 7. As of last weekend, Cannonier was still — according to UFC president Dana White — lined up to be weighing in as an alternate in case anything happened to UFC 248 main event stars Israel Adesanya or Yoel Romero.
Then, earlier this week, Till announced he'd accepted an offer from the UFC and would indeed be fighting Cannonier at the event. All caught up?
Well today, Cannonier seems to have brought an end to the discussion, announcing via his social media that he's suffered an injury to his pectoral muscle, and will require surgery.
"I'm happy you found some courage and finally decided to accept the fight. On Monday. But only two days after I tore my left Pec completely," Cannonier wrote on his Instagram. "When it happened on Saturday 7th February, I was in Houston to talk about how you wouldn't accept the fight. Now had you said yes when they offered, instead of dodging the fight presumably, I would have been in PHX gettin ready to beat yo ass.
"I'm not blaming you but I kinda am. Anyway, I'm gettin surgery on Tuesday. If you're still around in the MW division, I'll hit you up in the fall.
"P.S. tell your little minions to stop tagging me in your weird ass posts."
As a response, Till commented on the post with a short and sweet answer.
"Jared?"
Comments
comments