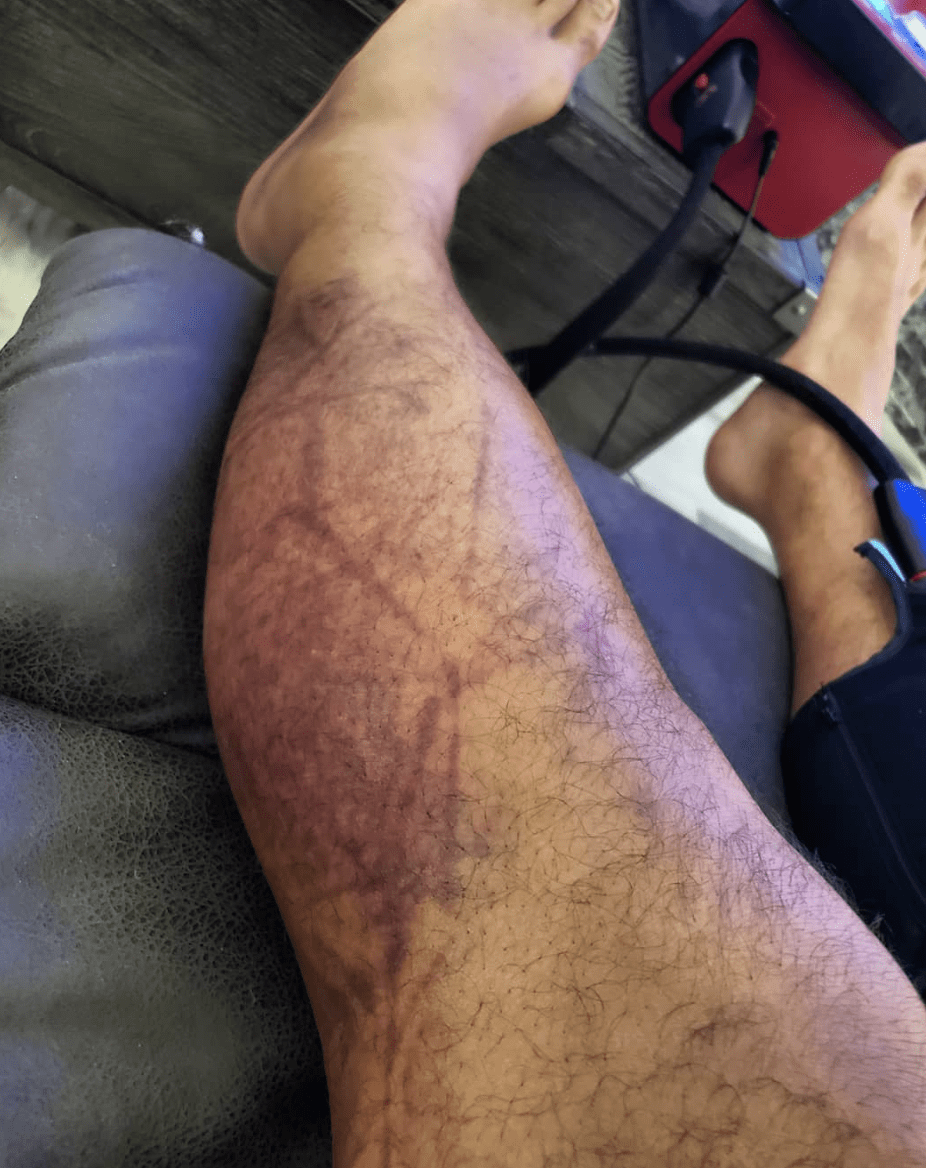 Last weekend, Dominick Reyes went into Houston and met Jon Jones in the Octagon and traded blows for 25 minutes.
While Jones came out the winner in the eyes of the judges, the decision victory was one surrounded by controversy after many observers scored the fight for Reyes. Either way, Reyes went home feeling like he'd won the fight, but without a world title around his waist.
A few days later, and Reyes has given his fans an update with a simple image of his exceptionally bruised legs — although the positive news is the injuries don't go much further than that.
"Hey Everyone! I'm doin good, thanks for the tremendous support," Reyes said. "MRI came back negative, but have some bruising from blunt force trauma."
Reyes' next move is uncertain, but in his mind there is only one logical contest. Namely, an immediate rematch with Jones to prove he was the better fighter.
"I truly believe in my heart of hearts, I deserve a rematch," Reyes said, speaking to MMAFighting. "To set things right. He's going to say he won that fight. He's got to. He's going to say he won that fight, but I don't know if he truly believes that.
"So let's set your conscience right and we go out there and do it again."
Comments
comments