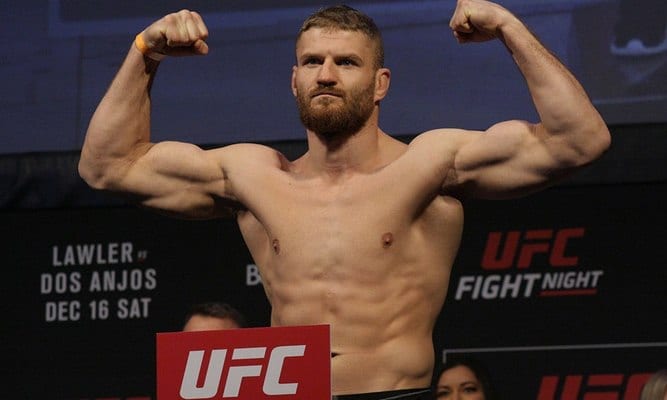 Jan Blachowicz has never been closer to a UFC title shot.
The experienced Polish fighter is currently in the midst of the best run of his career, piecing together six wins in his last seven fights including a recent run which saw him knockout former middleweight champion Luke Rockhold and winning a close decision against Ronaldo Souza back in November.
A real test of his mettle, though, comes in the UFC Rio Rancho main event against Corey Anderson in a rematch of a contest from September 2015 in which the American was declared victorious by unanimous decision. Things will be different this time, he says.
"It was a long time ago," Blachowicz said of his first meeting with Anderson. "He beat me badly, but I know I was in some of the worst shape of my life ever. That's why I wanted to take this rematch and show him that he was just lucky that day.
"This time is going to be completely a different fight for him – this time I'll prove that I'm the better fighter and teach him respect, because I don't think he has any respect towards me."
View this post on Instagram
Blachowicz says that he was heartened by the result of last weekend's title fight between Jon Jones and Dominick Reyes. It is a fight in which Blachowicz says that he agrees with the decision, but also sees it as an example of how Jones has become stagnant in his skills while the rest of the division continues to catch up to him.
"We just started catching up to the greatest fight ever, you know?" he said. "He's as good as ever, but he's stuck on his level, and this is the reason why each fight is going to get worse for him.
"After this fight I'm going to be the next contender for the title," Blachowicz said to The Independent. "It was a really good fight, a really close fight, but I think that Jones won. That's my opinion, and three of my coaches said the same."
Comments
comments