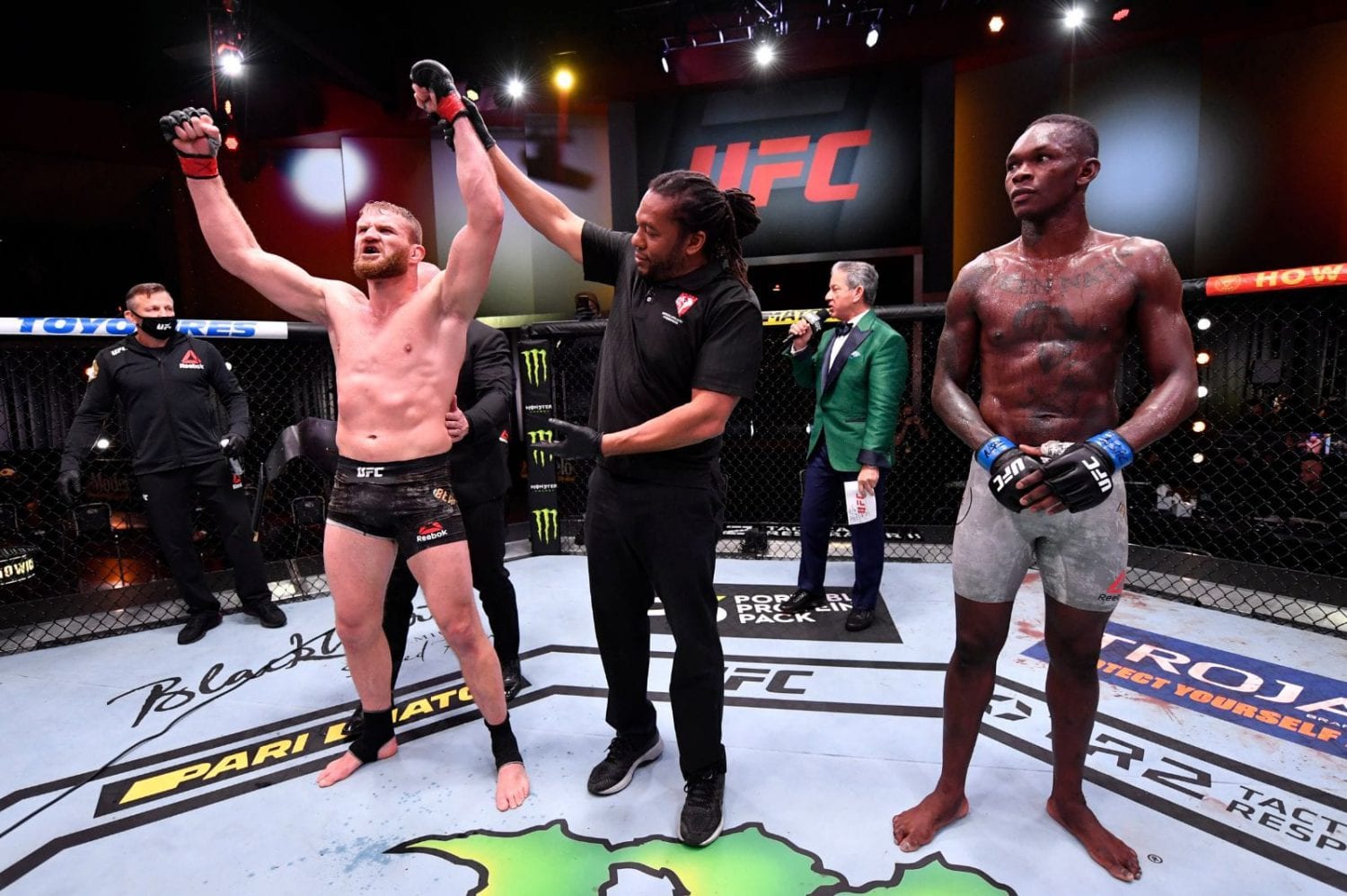 In the 18 months or so since Jon Jones last competed in the UFC cage, a whole lot of column inches have been written about his return.
Will he fight Francis Ngannou? Will he even return as a heavyweight, or even at all? But if you are to ask the man who succeeded Jones as the UFC's 205-pound champion, Jan Blachowicz, he doesn't quite care anymore.
"I think Jon Jones, this conversation is over," said Blachowicz to MMA Fighting. "It's not making sense to talk about him anymore. I don't know. Maybe he don't fight anymore, anywhere at heavyweight or light heavyweight, I don't think so. I don't know what he'll do. I forgot about him. You remind me about Jon Jones right now."
This represents something of a change of tack for the Pole, who perhaps felt that he required a fight against Jones to legitimise the vacant 205-pound title he won in a fight with Dominick Reyes — but not anymore.
"A half year ago, it would be a different way. 'I have to beat him, I'll find him somewhere and beat him,'" Blachowicz said. "Like I said before but right now I don't care about him. If he comes back, OK. If not, who cares."
Blachowicz has his hands full in his upcoming title defence against Brazilian veteran Glover Teixeira, with a line of other challenges such as Jiri Prochazka and Magomed Ankalaev extending out in front of him and while he says he might one day pursue a fight with Jones once more, it just isn't in the picture right now.
"Maybe I've got some fights at heavyweight in the future. We will see what happens," he explained. "If I go to heavyweight, I would like to be the champion in heavyweight also. I would not going there just for money. If I start doing something, I want to be the best in that. We will see what is going to happen. Right now my mind is set on Glover and that's it."
Comments
comments