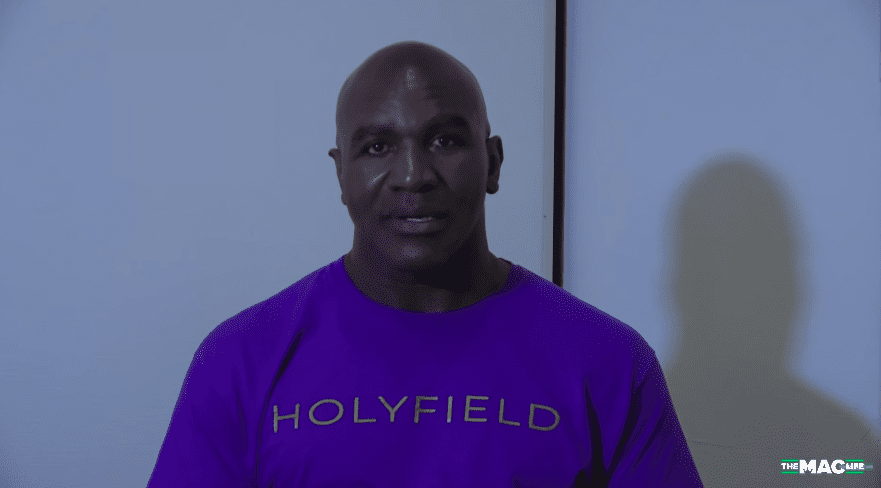 More than a few eyebrows were raised when it was confirmed days ago that 58-year-old Evander Holyfield was to step in for the Covid-stricken Oscar De La Hoya in a boxing match against UFC veteran Vitor Belfort this weekend.
But as far as the former undisputed cruiserweight and heavyweight champion goes, his array of doubters is little more than motivation as he prepares for his first fight in over a decade in the Triller-promoted bout in Florida on Saturday night.
"That's what life is really about," Holyfield said to TheMacLife. "What would the world be if you didn't have nobody to push you on? All my whole life I was told that 'you can't do it'. It's not like I came up with the idea to be the heavyweight champion of the world; someone else showed me I could be the heavyweight champion of the world.
"When I was eight years old I looked at the man and said, 'I'm only eight'. He said, 'you won't always be eight.' I thought about it. Next week I was going to be nine, so I believed him."
As for the fight itself, training footage which filtered out of Holyfield's camp has led to several analysts within the combat sports orbit being concerned for him — but Holyfield says that he is more than aware of what he is doing and the risks which might be presented.
"If I can't do this to my satisfaction, to feel good about myself, then I ain't embarrassing myself in front of nobody when I already retired," he said.
Check out the entire interview via the video below:
–
Comments
comments