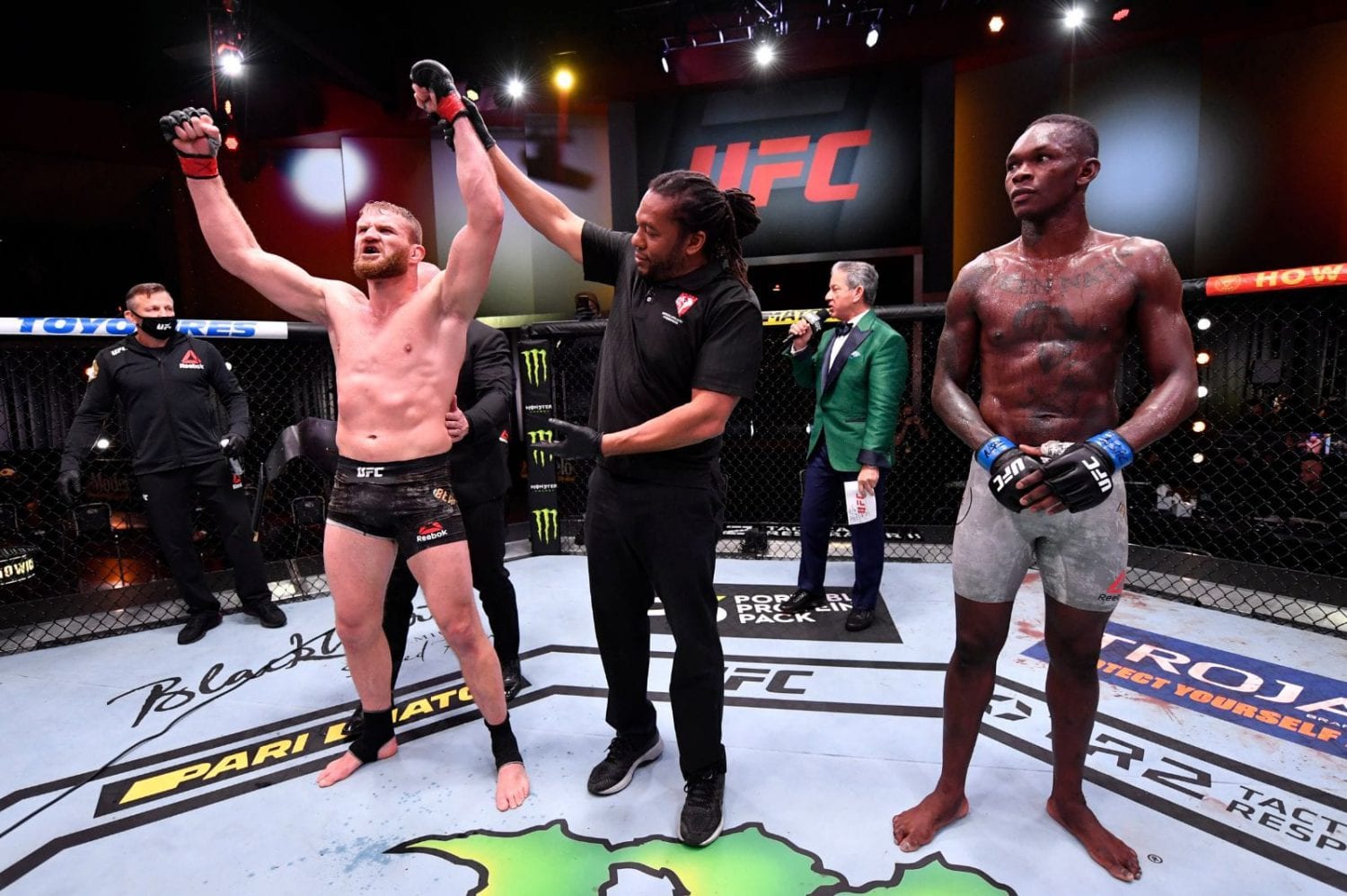 Jan Blachowicz is the only man to have defeated UFC champion Israel Adesanya in professional mixed martial arts competition — and he wants to do it again.
The Pole outpointed Adesanya in March of last year when the middleweight champ moved up a division in a bid to add another world title to his repertoire. Adesanya has since returned to his usual hunting ground and has wracked up three successive title defences at 185-pounds, but Blachowicz says that he can repeat his victory against Adesanya — even if it means dropping to a career-low weight.
"Maybe this is the reason that now he will be very careful in the fights to not make any mistakes," Blachowicz said to Ariel Helwani on The MMA Hour via MMA Fighting, referencing accusations that Adesanya has adopted a safety-first approach to fighting after his first career loss last year.
"Just don't lose the fight. Maybe I have to cut the weight and give him rematch in his category. If I have a chance, why not? For Izzy and his belt, to fight for the belt? I can try."
Blachowicz, though, is a big light heavyweight and one would have thought that if he was considering a division switch that it would likely come at heavyweight rather than at 185.
But the Polish star explained that when a UFC title is in the conversation, some extra sacrifices can be made.
"I don't remember [the lightest I have competed at] but when I was a fighter in Muay Thai, it was 91 kilos or [200-pounds]," Blachowicz stated. "For a title, I can sacrifice myself a little bit. Why not? I will do it."
He may have to wait a while. Adesanya is strongly rumoured to be taking on Alex Pereira in his next title bout; the fight he has suffered two losses against in his kickboxing career. Blachowicz, meanwhile, is awaiting a title bout at 205-pounds but may have to sit on the sidelines a little longer amid suggestions that new champ Jiri Prochazka is angling to rematch former champ Glover Teixeira in his net outing.
Comments
comments