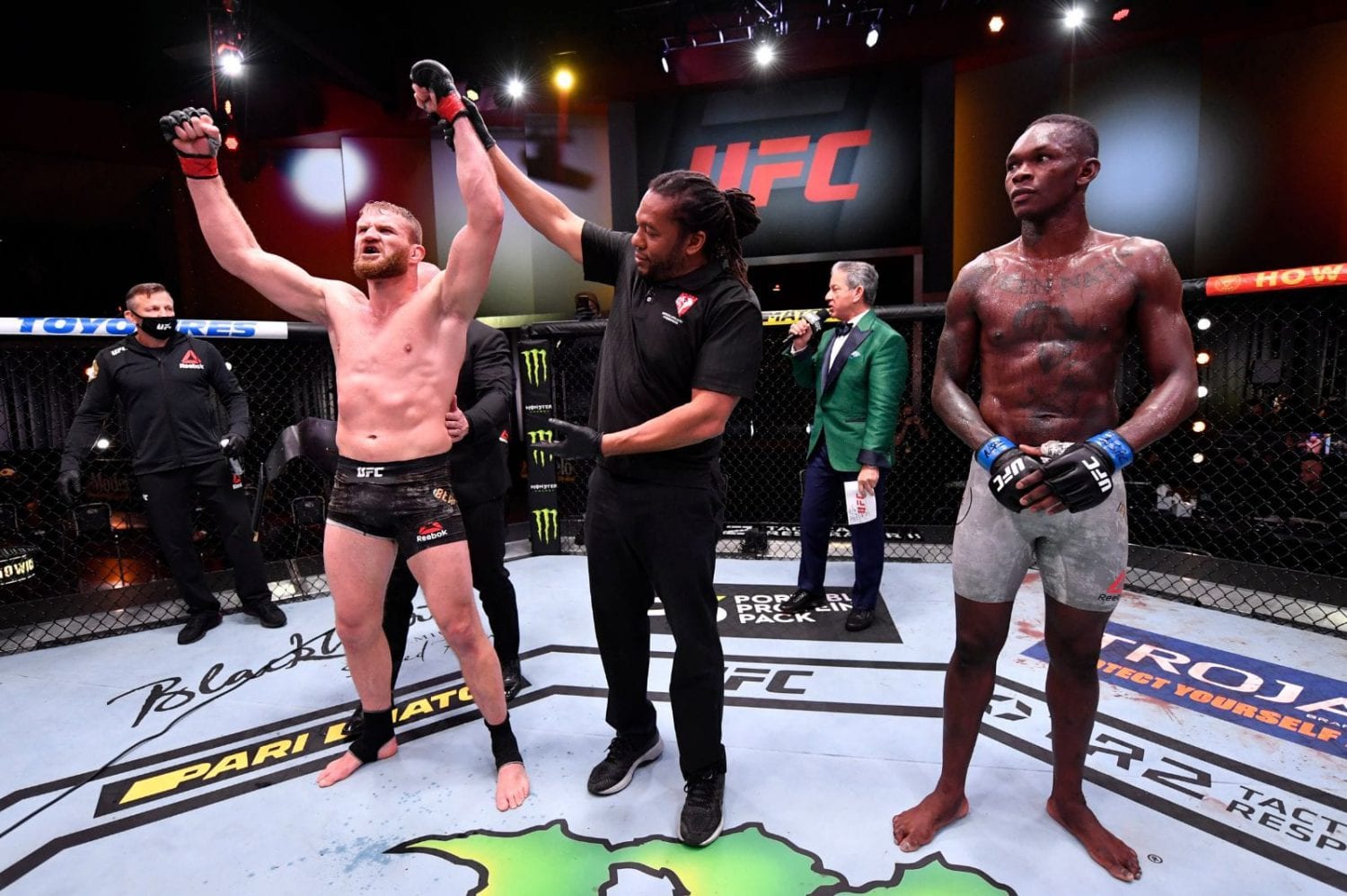 With his undefeated mixed martial arts record now a thing of the past, Michael Bisping says that Marvin Vettori will be emboldened by Jan Blachowicz's performance against Israel Adesanya as the Italian fighter seeks to dethrone 'The Last Stylebender' at UFC 263 in a couple of weeks' time.
Adesanya came up short this past March in his bid to become the UFC's latest two-division champ but was frustrated by Polish champ Blachowicz who was awarded a unanimous decision win. The Pole frustrated Adesanya throughout, rarely allowing the Kiwi the time and space he craves to unleash his vast array of inventive strikes and hitting him with a few excellently-timed takedowns.
It is a strategy that Michael Bisping says he expects to see repeated against Adesanya in future, and possibly even in his latest middleweight title defence on June 12 in his rematch with Vettori, a fighter he won a split decision against back in April 2018.
"For Adesanya, he should go into this fight very confident," Bisping told The Schmo. "Of course, he's already beaten Marvin Vettori. Both of them have got better, I think Vettori has got way better. I think for Marvin Vettori, seeing the way Blachowicz beat him has set the tone for how to beat him.
"I think the way to beat Adesanya is obviously take him down, but most people take him down against the fence. It's easier [to defend] because you can lean agains the wall or the fence and if you get taken down, you can use that to stand back up. What we saw against Blachowicz was Blachowicz took him down in the middle of the Octagon.
"The reason that's more beneficial is you got to be a better wrestler to penetrate and drive through and put them down. To take someone down in the middle is harder but you'll have more success against Israel is because they haven't got the fence to lean on — they're just going to fall over. And then when you get him down, it's actually way harder to get back to your feet if you're in the middle of the Octagon because you've got nothing to lean on."
Of course, these strategies are far easier said than done, and if defeating Adesanya was as simple as just taking him down, you would suspect that a few more of his 20 previous opponents might well have tried it but Bisping says that he expects this to be Vettori's strategy — but will it work?
"I think Vettori saw that and I think he'll come with a heavy wrestling-oriented game plan like he did against Kevin Holland, but you still got to side with the champ. I'm still leaning with the champ. He's the champ for a reason," said Bisping.
Comments
comments