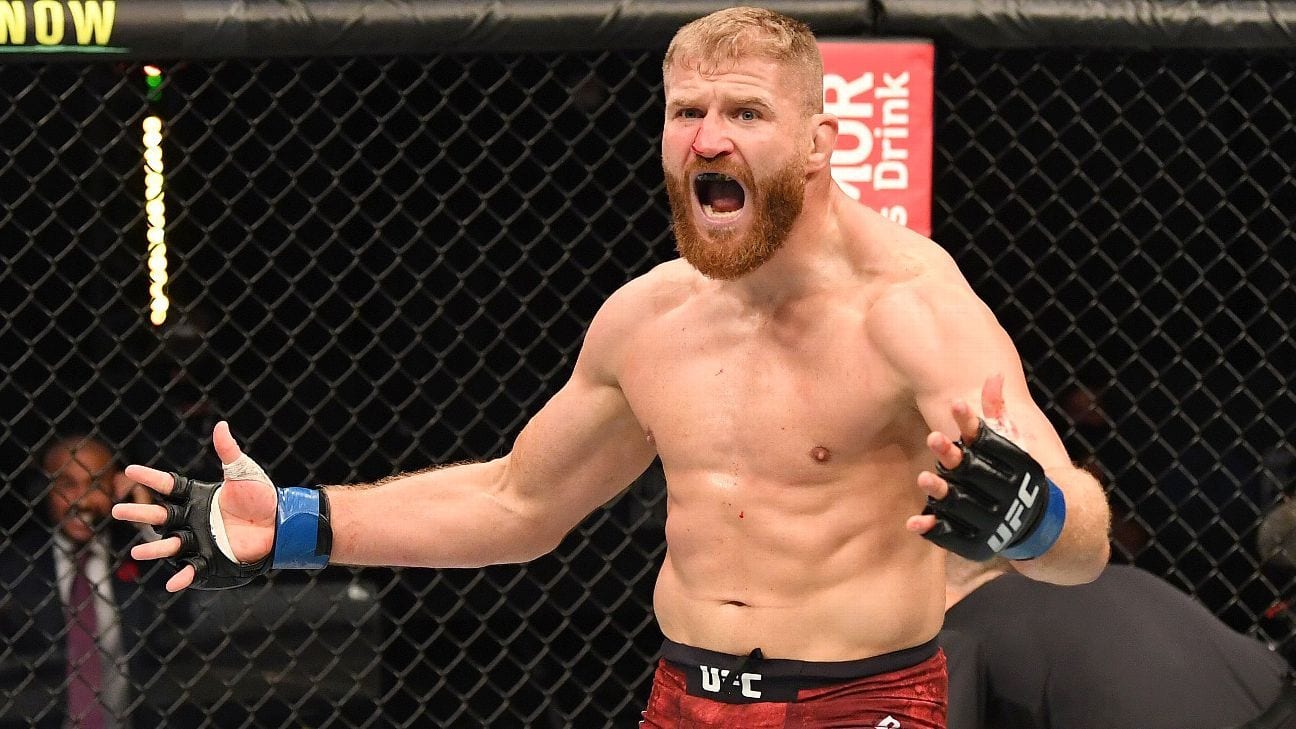 Jan Blachowicz believes, should he fight Israel Adesanya next in what appears to be the plan, he'll be the first man to hand the middleweight champion a defeat in mixed martial arts.
The two champions have been on a collision course since they both picked up victories at the UFC's most recent stint in Abu Dhabi, with Adesanya moving up in weight to be the latest man to attempt to win a second world title.
At the moment, nothing is set in stone, as the two parties are arguing over the date, with Blachowicz wanting to fight in March so as to be available for his upcoming baby. Adesanya would rather fight sooner.
Not his problem, says Blachowicz.
"I don't care. I'm wanna fight in March, not earlier. March is the month when I sent email to UFC," Blachowicz said, speaking to Submission Radio. "If they want my next fight, they have to do this in March. And it could be Israel or Glover, I don't care. I can fight both of them in one night. It's no problem for me. I did these kind of things before. I did three fights in one night, so two fights in one night is also not a problem. But, I'm just joking. In March. March is the perfect month for me. No earlier.
"If he wants to fight earlier, it's not my problem, it's his problem. I am the champion of 205. So, if he wants to fight against me, my rules, my category, my month is March."
Should Adesanya not want to wait, then Blachowicz says he is more than happy to make his first defence against Glover Teixeira, who's been on a resurgent tear of late. That's not to say Blachowicz isn't aware of which contest will make a bigger splash.
"For sure he's a bigger name, he's got more fans on Instagram, so more people are gonna hear about this fight. And if they give me fight against him, I will be the first one who beat him in MMA," Blachowicz said. "So, it's gonna be a small bonus for me. Something that he'll never forget in his life, that the first guy who beat him in MMA is gonna be Jan Blachowicz. So, yeah, maybe a little bit for Israel, but I don't care.
"I just feel like this. I always remember my first [loss]. I don't remember who beat me the second time, third time or in five fights. No. I always remember the first guy, and that's it. I know he will remember it to the end of his life. So, if he want to change his category, if he wants to be a fighter in 205, I'm gonna be this one who he's gonna remember until the end of his life."
Comments
comments