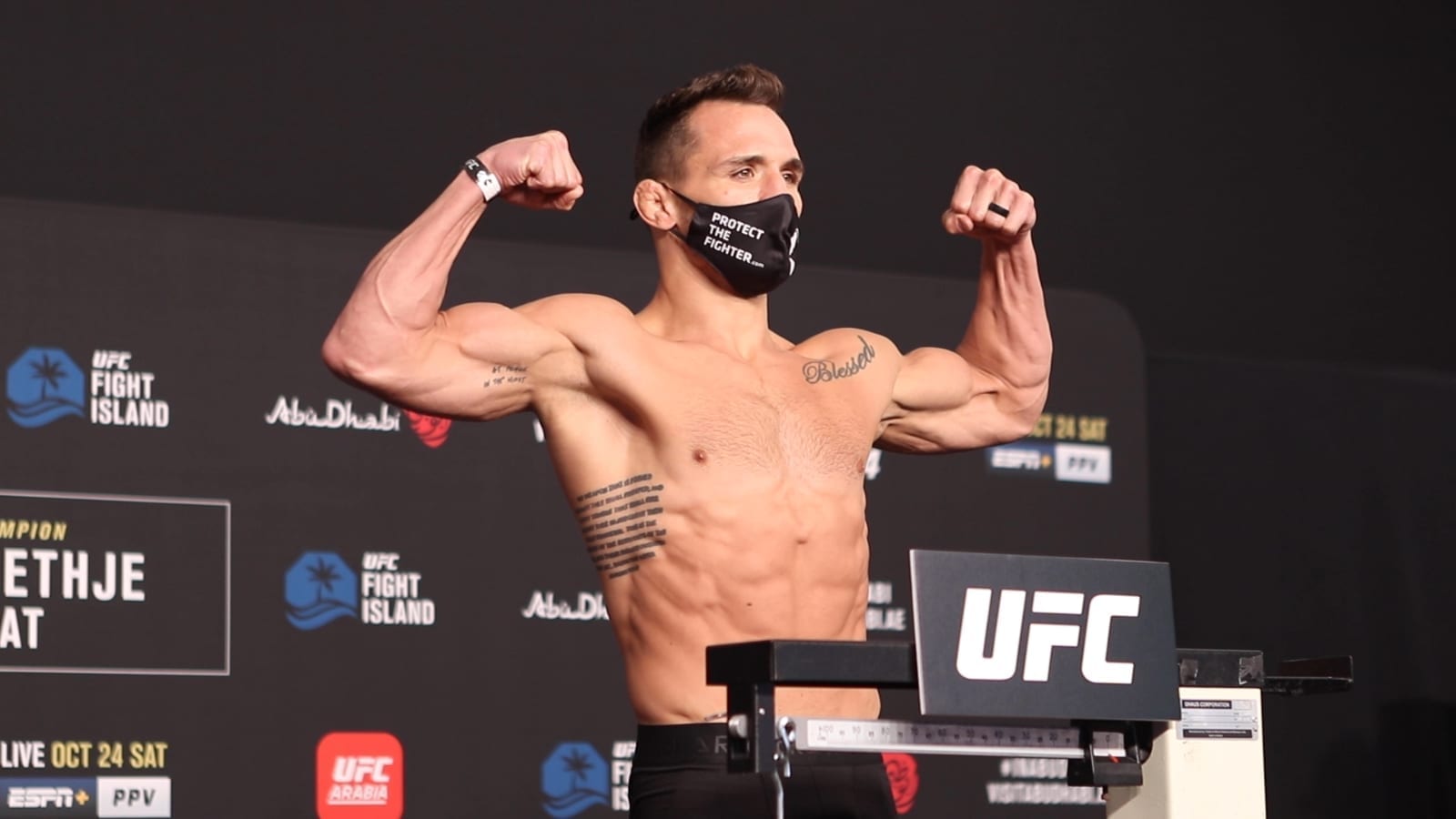 Michael Chandler's UFC debut could come sooner than expected after the former Bellator lightweight champion announced on Twitter that he will begin a fight camp next week.
Chandler, 34, inked a deal with the UFC in September after a decade-long association with Bellator and was immediately drafted in to act as a back-up fighter for last month's world title fight between Khabib Nurmagomedov and Justin Gaethje. However, his services were ultimately not required and despite being the target of a Tony Ferguson callout for a December fight, Chandler said that he was prepared to wait until next year to make his debut.
Now, though, there appears to be some movement on Chandler's Octagon debut after he posted a tweet simple saying that he is set to begin a fight camp on Monday.
Camp. Starts. Monday. #seeyousoon

— Michael Chandler (@MikeChandlerMMA) November 25, 2020
The identity of Chandler's opponent remains unclear but Ferguson can be ruled out after he agreed to fight the division's dark horse, Charles Oliveira, in December, so who does that leave for Chandler?
Smart money would suggest that the likes of Gaethje and Dan Hooker are top of the queue to welcome Chandler to the UFC cage but newly-returned lightweight Rafael Dos Anjos and the man he beat recently, Paul Felder, may also be in consideration.
One thing is for sure, though: with Conor McGregor and Dustin Poirier set to rematch early next year, and with Ferguson (and potentially now Chandler) booked to a fight, the 155-pound title picture is soon to become a lot more clear.
Comments
comments