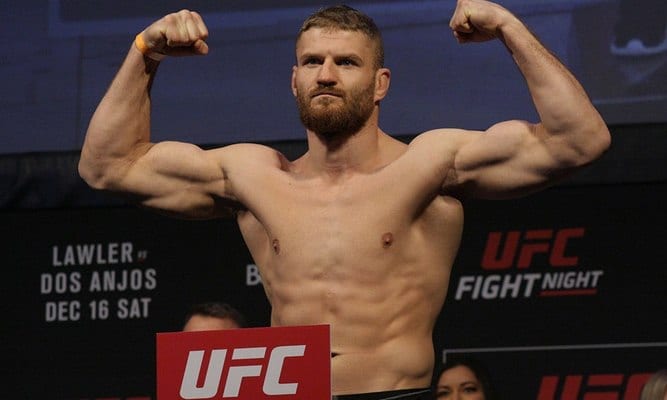 In a little over two weeks Jan Blachowicz gets an opportunity to do what no man has done in professional mixed martial arts competition: defeat Israel Adesanya.
Reigning UFC middleweight champion 'The Last Stylebender' will move up to the light heavyweight fold to chase a world title in a second weight class in the UFC 259 main event on March 6 where he will face Blachowicz, the first man not named Jon or Daniel to hold the promotion's 205-pound belt in the best part of a decade.
And while no one can yet claim victory over the supremely entertaining Adesanya, Blachowicz says that he is the man to do just that — and has even predicted how he sees himself getting his hand raised in Las Vegas next month.
"I don't focus on [Adesanya], I focus on me," Blachowicz said to SCMP MMA. "I don't focus on him and his hype and stuff like this. I focus on my shape, about my cardio, about my strengths. I'm focused on everything around me, not around him. He's just another opponent and I just have to beat him. This is one thing I have in my head right now, nothing else."
View this post on Instagram
Adesanya has a perfect record in mixed martial arts to date and has rarely even been in any real danger in his UFC tenure to date, save for a few shaky moments against Kelvin Gastelum and Marvin Vettori but despite Adesanya's excellence, Blachowicz says he sees opportunities.
"We see his holes," Blachowicz said. "Where we can put our fists on his face. We know that he is a really good stand up fighter, really good striking, really good footwork. And he has his own style but we are ready for that.
"Maybe [past opponents] were afraid of him. I am not. Maybe they don't fight the way how to beat him. I'm going to be the first one. And after our fight, he will be 20-1."
And as for how the finish will come, the Pole says he sees it clearly.
"I see KO in the second round," Blachowicz predicted. "Left high kick on his head. This is what I see. I believe in my style, I believe in my power, I believe that I can beat him and I will. And I promise you he is gonna feel 'The Legendary Polish Power'."

Comments
comments