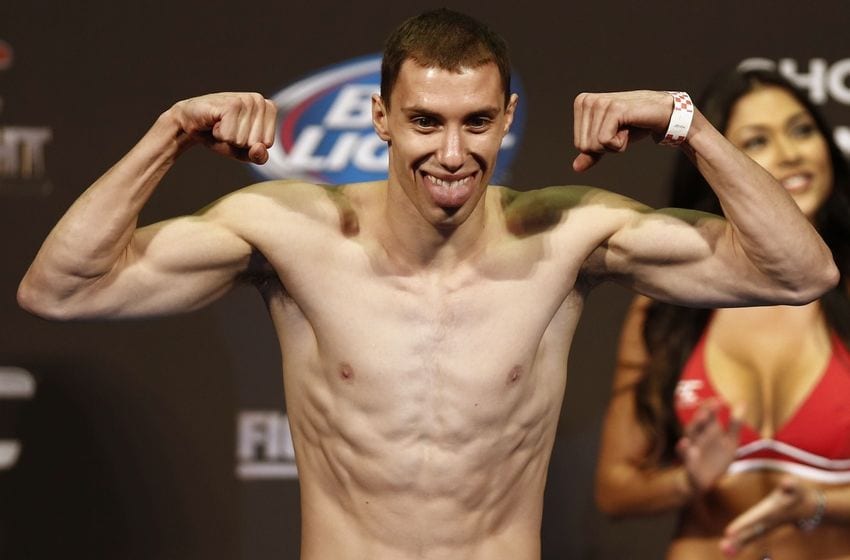 Fresh from another win — his 9th in 10 outings under the UFC umbrella — James Vick has his sights set on the top of the lightweight division. If only, that is, anyone would agree to fight him.
Texas native Vick earned a unanimous decision win against Francisco Trinaldo at UFC Austin on Sunday night and in doing so extended what is one of the most impressive runs currently owned by anyone at 155-pounds. Conventional wisdom would suggest that a top-ranked opponent would be next on Vick's schedule and this is a sentiment that 'The Texecutioner' very much agrees with.
"My goal in my mind, my destiny is to become a world champion," Vick said to the media post-fight in Austin, as transcribed by MMAJunkie. "Some of these guys have been training 10 years longer than me, and I've beaten them all. I have one of the best records in the entire organization. You can't name probably three other guys that have a better record than that. Khabib is probably the only one, because he's never lost. One-hundred percent, I'm ready to fight for a world title. I'm ready for these guys. I've been working my ass off for the last 11 years to get where I'm at, and my skills are at an all-time high. I'm 100 percent ready for these guys.
While a bout with the division's undisputed top three fighters seems a flight of fancy as of now, Vick is taking aim at other members of the upper echelon of the lightweight fold.
" Sean Shelby he tells me on the phone – he's trying as hard as he can to do his job – he tells me, 'These guys want no part of you,'" Vick said. "He straight up tells me that. They wanted to make the Chiesa fight because it made the most sense. The dude beat me six years ago on 'The Ultimate Fighter.' The problem I have with him is he says that I'm not ranked high enough to fight him. OK, I understand, dude. If you think that you've worked harder and you've earned a higher ranking and I don't deserve to fight you because I'm not ranked high enough, OK, I respect that – until you start calling out Evan Dunham, who's ranked (expletive) below me. And now you're fighting Anthony Pettis, who's ranked below me. That whole argument just went out the window. You're agreeing to fight guys who are ranked below me, and I'm not ranked high enough for you?
"Kevin Lee has turned down two fights with me", he added.
"They don't want to mention my name," Vick said. "I don't care. I'm done with easy guys. If they don't sign the fight, I don't care. They don't have to fight me. I'm thinking Khabib, Tony Ferguson. I'm thinking McGregor. I'm thinking world title fights. I have the same record as Conor McGregor has in the UFC. To say I'm not worthy to fight these dudes is a joke. I am worthy.
"I don't give a (expletive) if Kevin Lee and Chiesa don't want to fight me, or Dustin Poirier or Justin Gaethje. Justin Gaethje was running his mouth earlier in the summer. The dude's a (expletive) punching bag. I'll knock his ass out. These dudes don't want to fight me. I don't even care. I'm thinking above that."
Comments
comments