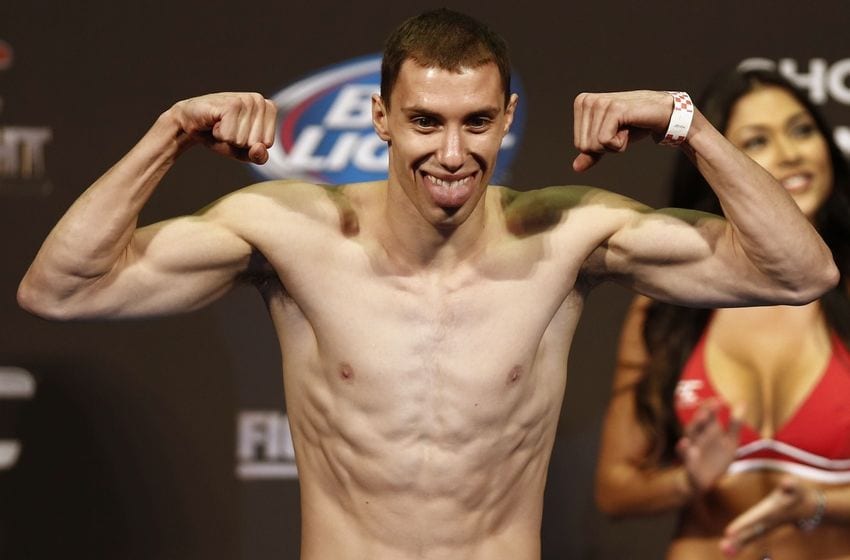 James Vick is well aware how big a chance his contest with Justin Gaethje was — and he's well aware how much the loss set him back.
Vick met Gaethje in August this year, and after a public campaign of trash talk and insults, was knocked out in the first round by the number 6 ranked lightweight. And despite his pre-fight bold statements, Vick can't help but look at the entire affair like a missed opportunity.
"I got caught early, and I can't blame anybody but myself," said Vick, speaking with MMAJunkieRadio. "I got a big opportunity, and I frickin' blew it, and it sucks. But I'm not any less confident in myself and my skillset. I just feel like it's going to be a long road back to getting a big fight like that, because these guys already don't want to fight me anyway.
"It still sucks and is depressing to lose like that," Vick added later. "It's humiliating. But I've just got to get on another winning streak. I'm not delusional. Some of this stuff ain't fair, but life ain't fair. I may have to go back and win three or four fights, whereas someone like Gaethje only has to win one fight after losing a couple. That's just the way shit is. I blew my opportunity, and I've got to live with that."
–
Comments
comments