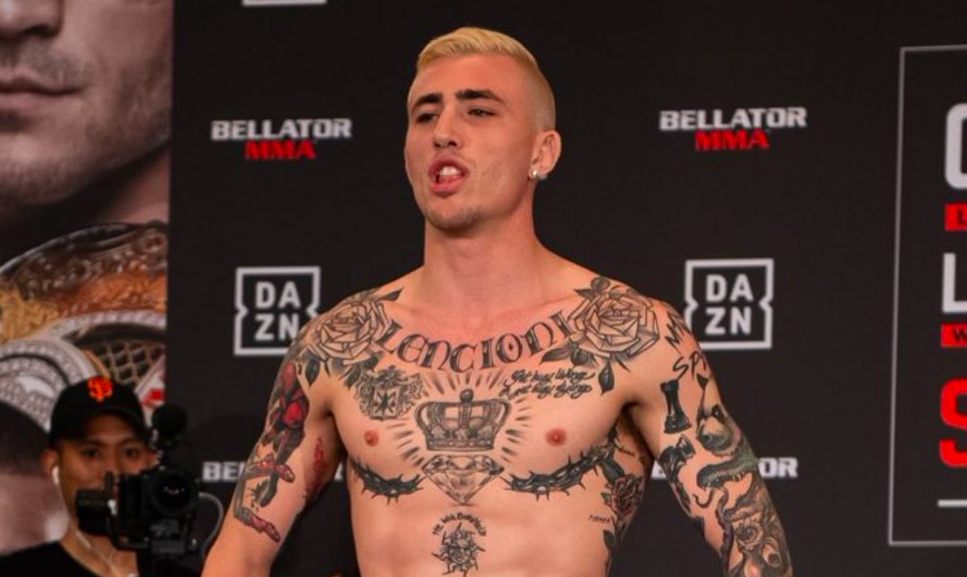 The proposed August fight between James Gallagher and Cris Lencioni which was due to take place at Bellator 298 is off, officials from the promotion have confirmed, after the American fighter suffered a severe health scare. 
It was reported this week that Lencioni, who is 6-2 in Bellator and 11-3 in his overall career, suffered cardiac arrest during a training session in preparation for the fight with Gallagher, requiring him to be rushed to a medical facility for treatment. There has been no update as to his condition since the original reports.
As such, and quite unsurprisingly, Bellator has moved to remove Lencioni from the bout. The organisation's matchmakers intend to pursue a new opponent for Gallagher.
"Cris is currently in the ICU in his biggest fight yet," Lencioni's mother-in-law, Angela Hibbard, wrote online on Monday. "We believe in the goodness of God, and we don't know anyone with more will, strength, and determination than Cris. Cris has already overcome so much in his life, and we have faith in his ability to overcome any obstacle."
Bellator said it was "aware of Cris Lencioni's current medical condition and monitoring the situation closely. We ask you to join us in sending thoughts and prayers to Cris and his family as he navigates his recovery process."
A GoFundMe campaign has been set up to help assist with Lencioni's medical costs. A of Friday afternoon it has raised $25,000 of its $250,000 goal.
Gallagher's next fight in the Bellator cage will be his first since a November 2021 submission loss to top 135-pounder Patchy Mix, who recently won that promotion's bantamweight grand prix.
Comments
comments