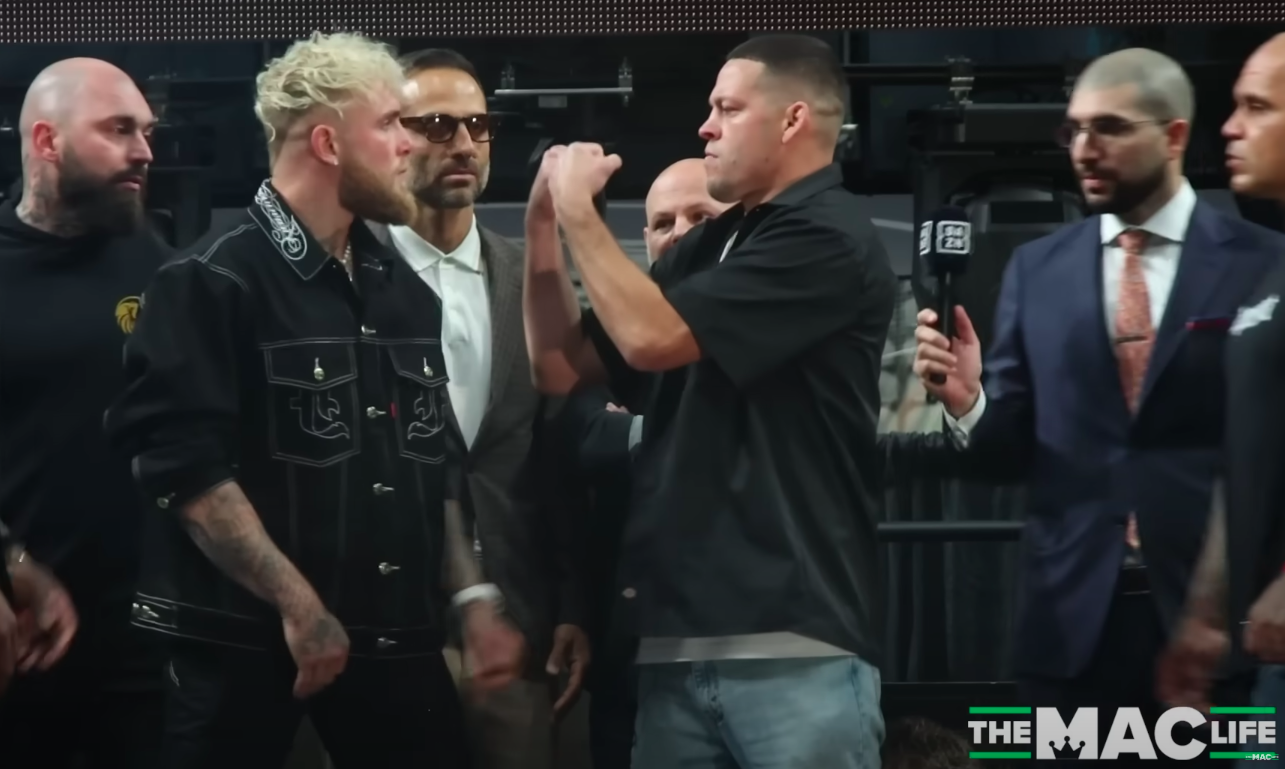 Matchroom Boxing chief Eddie Hearn isn't expecting August's boxing match between Jake Paul and Nate Diaz to be all that competitive. 
Paul, the YouTuber-turned-boxer, will look to rebound from his first career defeat against Tommy Fury earlier this year in a field in which he has had success in the past by taking on the 38-year-old Diaz in what will be the former UFC fighter's professional boxing debut. Paul has previously handled himself well in boxing matches against former UFC standouts, defeating Ben Askren, Tyron Woodley (x2) and Anderson Silva in the ring.
And according to Hearn, he expects Paul to add another name to his list of wins when he tangles with Diaz in Dallas on August 5.
"I watched clips of Nate Diaz hit pads, I think I might've even told you, and I was like [dumbfounded]," Eddie Hearn said during a recent appearance on The MMA Hour, via MMA Fighting. "You know that it's going to be a mismatch against Jake Paul, don't you?"
Paul and Hearn have had somewhat of a fractious relationship in recent years. The two were co-promoters of last year's historic matchup between Katie Taylor and Amanda Serrano, but more recently have been involved in litigation over comments made by Paul which alleged that Hearn and Matchroom had "paid off" a judge in the bout between Anthony Joshua and Olesandr Usyk.
"I know you love Nate Diaz, and I love him. Listen, I've only met him a couple times — what a gent. But for it to be a mismatch against Jake Paul? Yes [he's getting beaten]," added Hearn.
Hearn's comments appear to reference footage like this which shows Diaz hitting pads in preparation for the fight.
"You can see people hit pads and you know whether they can [box]," Hearn added. "It won't go four. I mean, listen, unless it's all a bit of a bluff by Nate, what I saw. Maybe."
Comments
comments