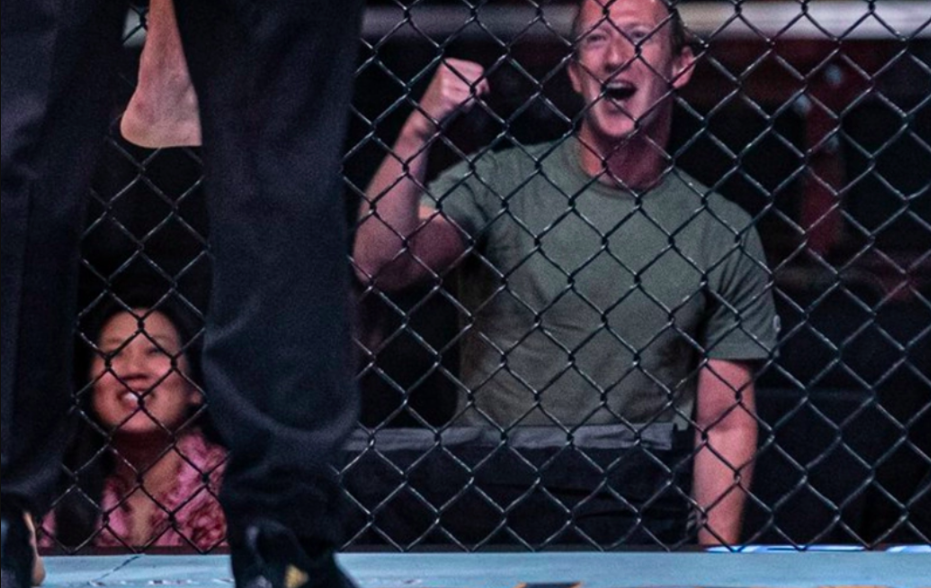 UFC president Dana White says that billionaires Mark Zuckerberg and Elon Musk are serious about holding a fight in the Octagon.
The two Big Tech leaders, who are among the wealthiest individuals on the planet, engaged in a social media back and forth this week which, as of now at least, looks like it might actually culminate in a UFC-promoted bout, after Dana White told TMZ.
"Talked with Mark and Elon last night, both guys are absolutely dead serious about this," White said to the gossip outlet. "The biggest fight of all time was Floyd and Conor. I just think [Zuckerberg vs. Musk] triples that — it triples what that did, there's no limit on what that thing can make."
I'm up for a cage match if he is lol

— Elon Musk (@elonmusk) June 21, 2023
The bizarre rivalry appears to stem from an exchange this week in which Musk referenced rumours that Zuckerberg was considering launching a social media platform to compete with Muks's recently-acquired Twitter. When Musk was informed that Zuckerberg has been training in various facets of mixed martial arts, Musk responded: "I'm up for a cage match if he is LOL."
Zuckerberg hit back: "Send me location."
"Vegas octagon," said Musk. "I have this great move that I call 'The Walrus,' where I just lie on top of my opponent and do nothing."
In response to requests for comments on the story, Zuckerberg's Meta said in a statement that "the story speaks for itself."
Zuckerberg, who is known to be a regular viewer of the UFC, recently generated headlines when it was revealed that he has been training in Brazilian Jiu Jitsu as well as certain elements of striking. He also attended an event in the UFC Apex last October amid mooted discussions about broadcasting UFC events on his 'Metaverse' virtual reality platform.
Now, there is no indication if this bout might actually take place — or if novice fighters such as these would get licensed by a state athletic commission — but for now at least, it seems as though Dana White has dollar signs in his eyes when it comes to promoting what would easily be the least skilled pay-per-view bout that the organisation has ever held.
Comments
comments