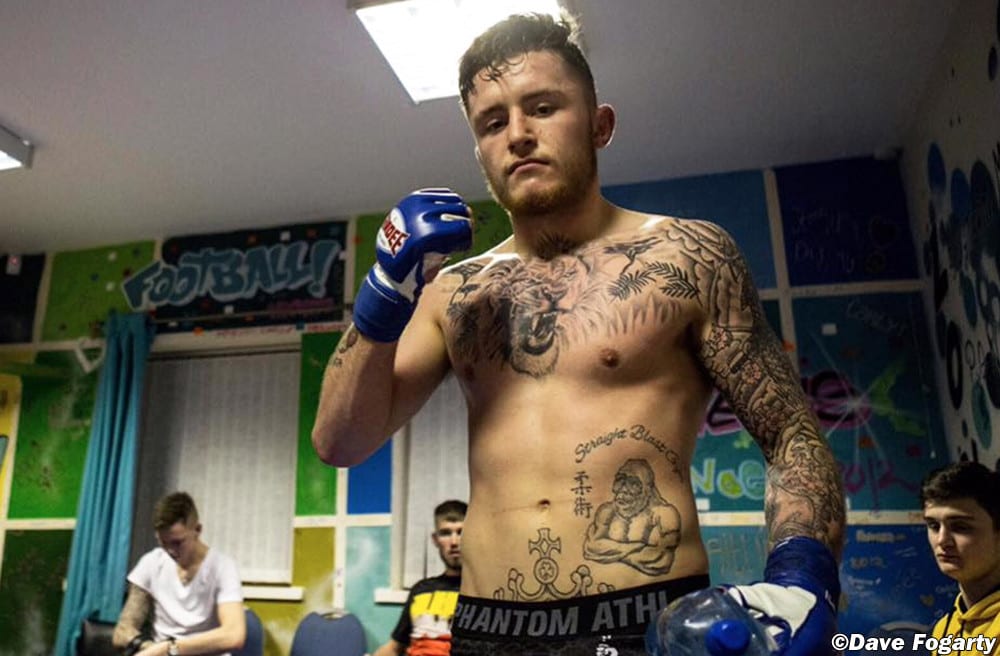 'The Strabanimal' James Gallagher's bantamweight debut is official.
The SBG Ireland product, who has registered 4 wins from 4 at featherweight (7-0 overall) in his Bellator tenure thus far, drops to 135-pounds to face Ricky Bandejas in Sioux Falls, South Dakota, on Friday.
A win, he says, will guarantee a title shot at 135-pound in Dublin before the end of the year.
Gallagher registered an official weight of 135.4-pounds, while Bandejas came in at the exact same weight.
It's official. James Gallagher (@StrabanimalMMA) comes in at 135.4. #FightWeek #Bellator204 #GP pic.twitter.com/ye2RkF2TgM

— Paradigm Sports Management (@ParadigmSM) August 16, 2018
Darrion Caldwell, the Bellator bantamweight champion, faces Noad Lahat in the main event — oddly enough, at featherweight.
The full weigh-in results for Bellator 204 are as follows:
Darrion Caldwell (145.2) vs. Noad Lahat (146)
Logan Storley (170.2) vs. A.J. Matthews (169)
James Gallagher (135.4) vs. Ricky Bandejas (135.4)
Tywan Claxton (145.8) vs. Cris Lencioni (148.4)
David Michaud (170.4) vs. Corey Davis (170.2)
Jason Jackson (171) vs. Jordon Larson (170.2)
Troy Nawrocki (155.4) vs. Omar Morales (155.8)
DeMarques Jackson (155.6) vs. Bryce Logan (155.6)
Micah Peatrowsky (154.2) vs. Keith Phathaem (155.8)
Tyler Ray (170.4) vs. Seth Bass (170.8)
Romero Cotton (185.4) vs. Willie Whitehead (200.2)
Lloyd McKinney (125.4) vs. Robiel Tesfadelt (125.8)
Wyatt Meyer (182) vs. Jeff Nielsen (183.6)
—
Comments
comments