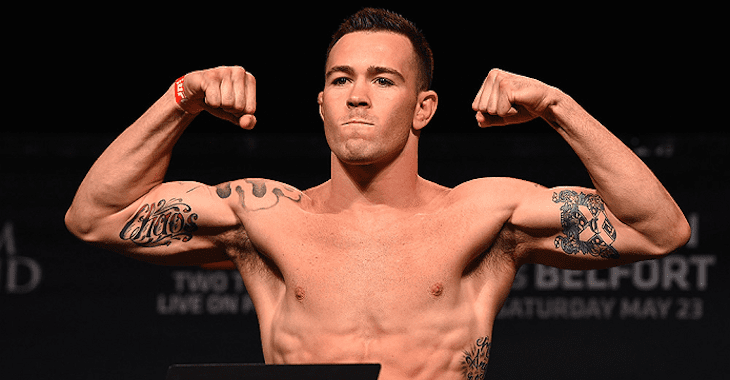 Colby Covington probably isn't the best person to ask for a forecast of the UFC 228 welterweight championship main event between Tyron Woodley and Darren Till.
After all it was Covington, the one-time 170-pound interim champion, who was slated to be Woodley's foil in that event in Dallas, Texas, before a niggling injury persuaded him to abandon what would have been a world title bout against his rival. Instead, Darren Till, winner of a close bout in May against erstwhile number one contender Stephen Thompson, stepped in to fill the void — and clearly, the fighter who calls himself 'Chaos' isn't happy.
Speaking with BJPenn.com, the welterweight wrestler who is 14-1 in his professional career thus far, says that without him the event won't be a financial success.
"They don't sell f***ing pay-per-views in the UK, and obviously no one cares about Woodley," Covington said.
"He always has to piggyback off Jon Jones, and piggyback off Conor McGregor, to make his money. So we know he can't sell pay-per-views, so let's be honest, this isn't gonna do over 100,000 buys.
"They should have just waited for me. I would have easily got them 500,000 buys [if the UFC waited for him to be healthy]. I'm a seller. I can promote. I know what I'm doing now, and I think they rushed it."
Covington won the UFC's interim title in a bout with Rafael Dos Anjos earlier this year and has long stoked a rivalry with Woodley. He has become one of the more controversial figures in the UFC in recent months, owing to a series of insults aimed at fighters who hail from Brazil.
Recently, he drew further criticism from some sections of the MMA community for posing for a photograph with US President Donald Trump.
Comments
comments