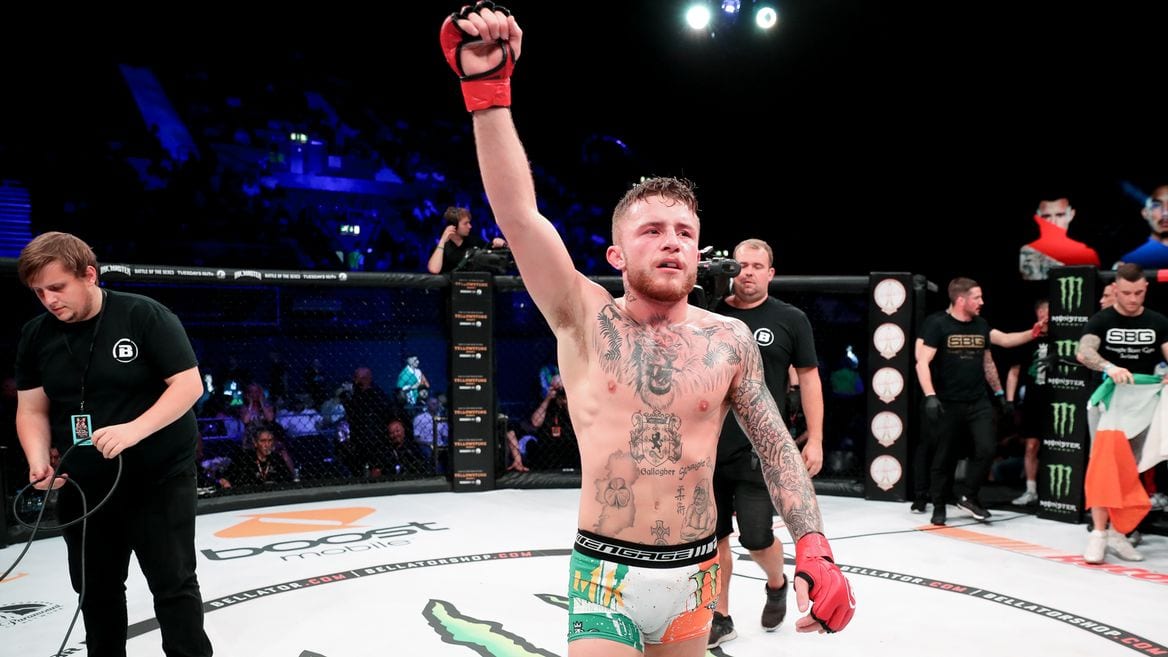 After several false starts in arranging this bout in the year or more, James Gallagher and Cal Ellenor will finally meet inside the Bellator cage next month.
The promotion confirmed via press release on Tuesday afternoon that Gallagher vs. Ellenor will serve as the main event for Bellator's trip to Milan's Allianz Cloud on October 3. Both men have pulled out of previously scheduled fights with one another due to injury.
The fight will see the 10-1 Gallagher attempt to underscore his claim for a title opportunity in the Bellator bantamweight fold with a win against Sunderland's Ellenor, who hasn't competed in the cage since a win against Nathan Greyson. Both men have engaged in heated stand-offs at several media events in the past, and will now get their chance to lock horns in Bellator's return to Italy.
View this post on Instagram
The fight will be contested in an arena without fans present, as has been the case for major MMA promotions as the sport moves forward amid ongoing coronavirus restrictions.
Elsewhere on the October 3 card, Charlie Ward will look for the ninth win of his professional career when he takes on Estonian veteran Andy Manzolo.
Another Irishman, Will Fleury, will fight Kent Kauppinnen in the same venue a week earlier, on September 26.
Comments
comments