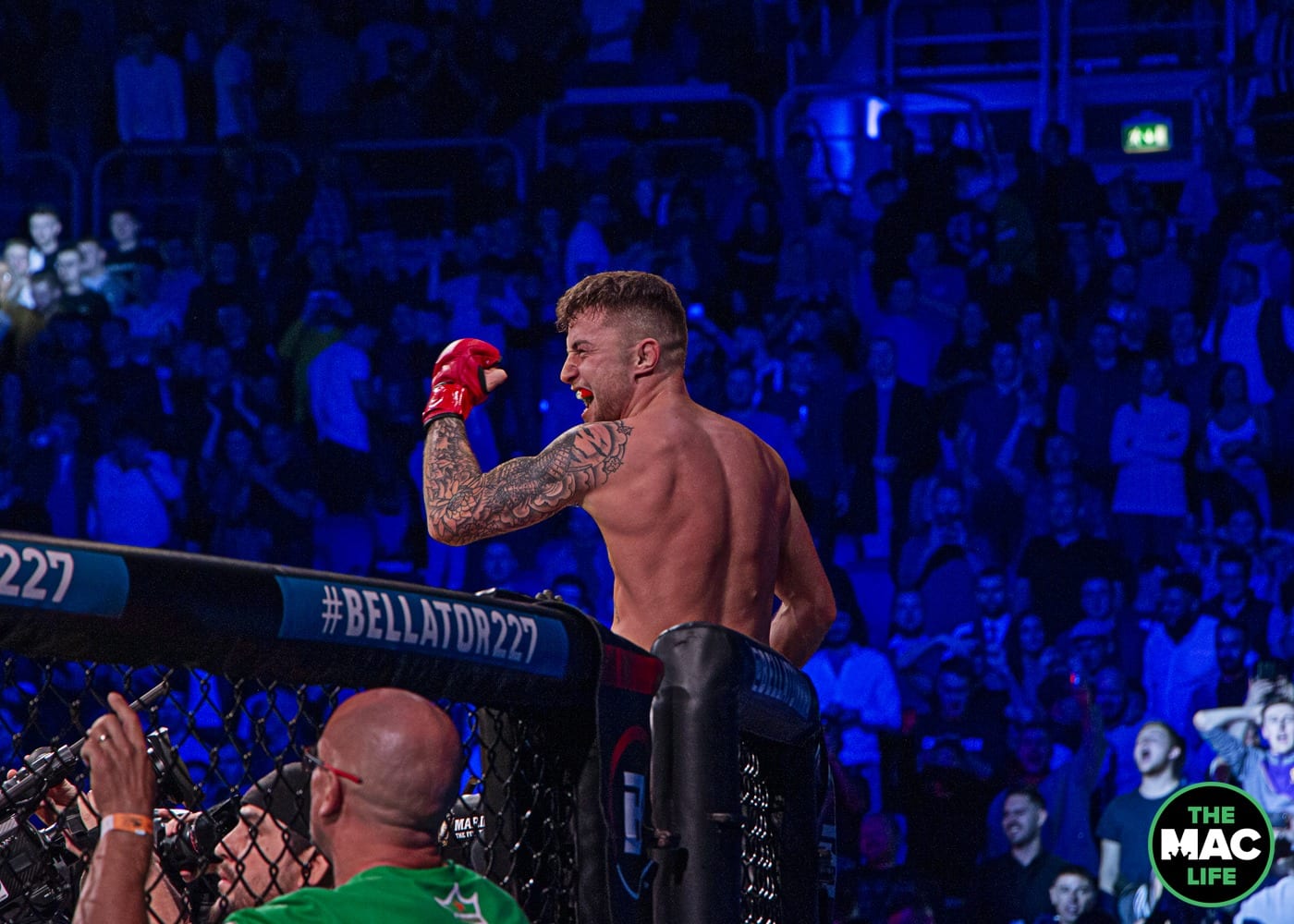 James Gallagher will look to take one step closer to the Bellator bantamweight world title when he takes on the highly-rated American Patchy Mix at the organisation's upcoming Bellator 258 event on May 7.
Gallagher enhanced his title credentials considerably with another first-round submission win against Cal Ellenor in October, putting to bed a longstanding rivalry between the two fighters after a couple of prior fight bookings between the pair went awry for a variety of reasons.
The win, Gallagher's 11th, indicated that he was on the verge of candidacy to face Bellator's 135-pound champion Juan Archuleta in the near future but to get there, the 'Strabanimal' will need to extend his winning streak to five when he fights Mix — whose sole career defeat came in a world title bout against Archuleta in September.
Like Gallagher, Mix is a renowned grappler and can point to nine submission wins in his 13 career wins but his ground game will be severely tested by Gallagher's own submissions prowess.
In addition to his win against Ellenor, Gallagher has also defeated ex-UFC fighter Roman Salazar, Jeremiah Labiano and Steven Graham in recent contests — with two of those win (Salazar and Graham) also coming by way of first-round submission.
Comments
comments