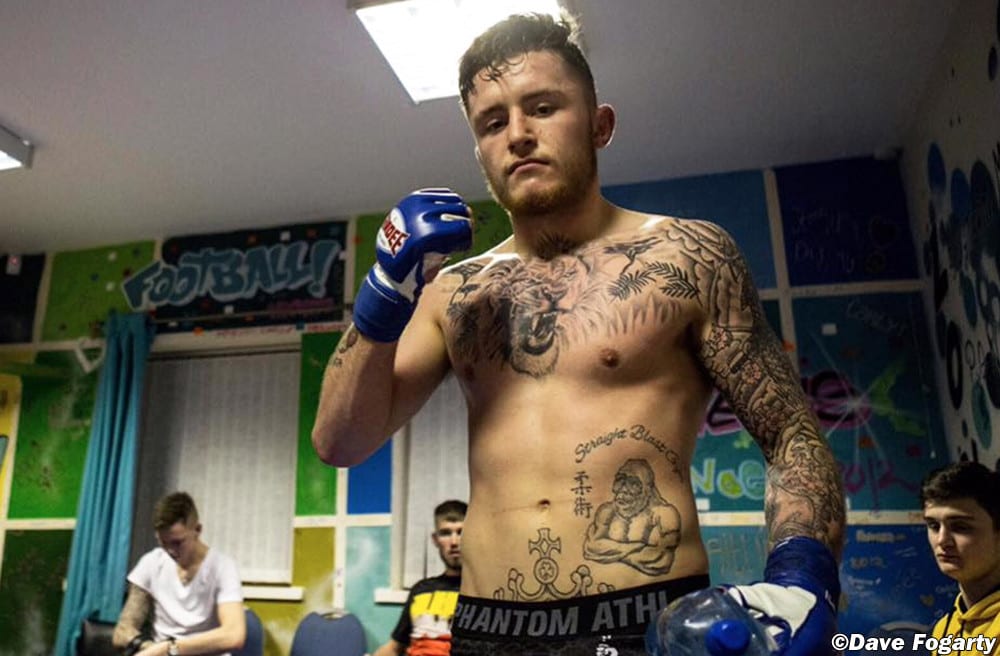 When James Gallagher was forced to pull out from his main event spot with Adam Borics at Bellator 196, fans were disappointed they'd be denied a booked 'Strabanimal' appearance for the second time in a row.
No one, however, was more disappointed than Gallagher himself.
The SBG Ireland man had returned to training after suffering a knee injury, only for a second (less serious) issue to arise in a fractured hand. While some might cast aspersions that two fight cancelling injuries should be cause for concern, Gallagher revealed that it's all a case of genuine bad luck.
"I was in training, I was doing positional sparring," Gallagher said, speaking on MMAFighting's The MMA Hour. "So it wasn't even a striking class. And I was actually training with Brian Moore … and we were wrestling, and I literally mimicked a shot, and I hit him in the head with it. It was a very light shot, and I just got a big shooting pain going straight up my hand and into my wrist.
"I thought it was just an awkward way I hit him, and it was just pain and would go away in a manner of seconds. Then I considered on, and we went to a roll on the floor, and I spaced out with my hand and I got another pain, only worse. Then I knew there was something up with my hand."
A trip to the doctor confirmed his fears.
"I have an old fracture on my hand," he said, "but I've also got a new one slightly above the old fracture."
Gallagher is now once again forced to the sidelines, with his last appearance coming in June of last year. Despite the pair of setbacks, though, the 21-year old refuses to be disheartened, and has already spotted a perfect returning venue — Bellator 200 on May 25.
"I've had a tough run of injures. I felt the best I've ever felt coming back from my knee injury, and then for that to happen — it's just unfortunate. But I'm staying fit, I'm staying positive, and I'm going to be ready for as soon as this [splint] comes of. … I know they've got the big [event] on in London, and I'm itching at the bit. Back to where I made my debut, that's where I wanna fight next."
Also, if any observers are thinking Gallagher has some sort of knack for cancellation, he's quick to assert that's not the case. After the injury, he attempted to train on for a couple of weeks with the intention of fighting Borics anyway, despite his training partners protests.
In the end, the risk of further injury made it not worth it.
"I probably coulda still went and fought, and I probably woulda won," Gallagher said. "But then it's like — alright you go in and you throw a right hand, you have to get surgery and you're out for another year. That's the reason why I withdrew from the fight, it wasn't about the actual fight itself, it was about my future in my career. I'm only 21, I've got a long, long career left.
"It wasn't really about this fight that made me pull out. I'm still confident I woulda went in and beat this guy with one hand. I woulda just took him down and submitted him like I do with all the rest of them, but it's just not worth [it]."
Comments
comments