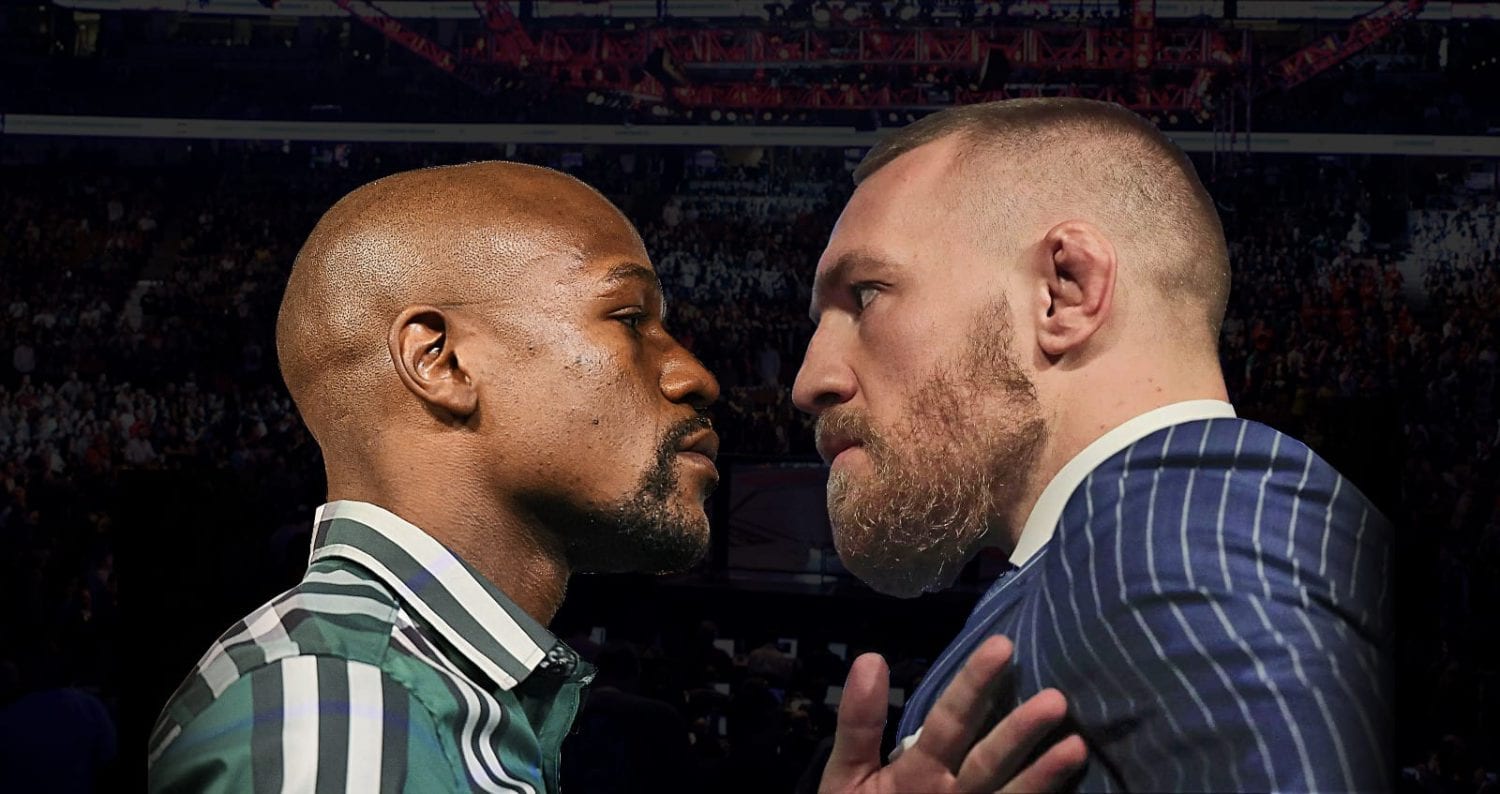 If you're going to continue to doubt Floyd Mayweather's serious about a move into mixed martial arts, he's going to continue to say he is.
The undefeated boxer has spent the last couple of months hinting he's eyeing a transition from the sport of boxing to the more unrestricted ruleset of MMA. While most have disregarded the comments as a way for Mayweather to stay in the news, UFC welterweight champion Tyron Woodley has attempted to lend credence to the concept, stating he and Mayweather would be working together for the boxer's sporting transition.
According to Mayweather, that journey has already started, with him beginning to train (after his retirement_ once again.
"I started training already," Mayweather said, speaking to FightHype "Not the physical part. Endurance, as far as moving around. So far I've started running. … I'm thinking about fighting in the MMA, I've thought about it. … I started training in Miami. I look forward to fighting probably by the end of the year. We don't know, right now it's a 50/50, not a hundred percent. But we've started training.
"Like I said, I'm not a hundred percent sure. It's like a 50/50, I really don't know yet. But I'm very, very interested. … We'll just see. Everything takes time. Everything takes time, we'll just see."
So far, it seems Mayweather's training is still in the pre-camp stages, with him stating he'd started running a few miles a day. As far as his connection with Woodley, the boxer says that's to begin shortly, but that the UFC champion won't be his only training partner should he continue to switch sports.
"Me and Woodley have spoke to each other on numerous occasions," Mayweather said. "We talked, we said were gonna start working out as far as he's got a great hand game already. I'm gonna be working with different guys in the Jiu Jitsu world. My wrestling game, I'm gonna be working with guys with the wrestling. My kicking game, I'm gonna be working with guys for the kicking game. Before I get in the Octagon, I'm gonna be well-rounded, all around the board.
"Fighting is not nothing new for me. Fighting barefoot is something new, but fighting is nothing new for me. The thing is this — [say I'm] fighting a guy that's has some unbelievable jiu-jitsu skills, unbelievable wrestling skills, but the thing is this. His chances of getting to me, I mean, the percentage of his chances to lock up with me, he has to come in first. But he may lock up with me, and he may get wrapped up in certain ways.
"With MMA, anything can happen. It's brutal, it's very, very brutal."
The intrigue, of course, comes from Mayweather's last fight. A cross-over match with UFC star Conor McGregor fought under boxing rules, the event has kickstarted the idea that boxers and martial artists could begin meeting each other more frequently (with names like Anthony Joshua and Francis Ngannou started to belinked).
Should Mayweather genuinely try his hand in the cage, most would anticipate a rematch with his Irish rival — although Mayweather seems to be hinting that's not a guarantee. Not that he's suggesting he'd lose the bout or anything, it's just a matter of size.
"Conor McGregor, tough, vicious competitor. Of course. Just like he feel he got dynamite hands with the 4oz gloves on. I feel like I got dynamite power with the 4oz gloves on. … It'd be hard for Conor McGregor and I to fight, because if I was to fight in the MMA, I would have to fight at 145[-pounds.] The weight class I would fight at is 145. … In MMA it would be totally different. Because we don't have no shoes on, and with four ounce gloves on — you think I'm fast with 8 ounce gloves on — imagine how fast I'd be with four ounce gloves on."
Comments
comments