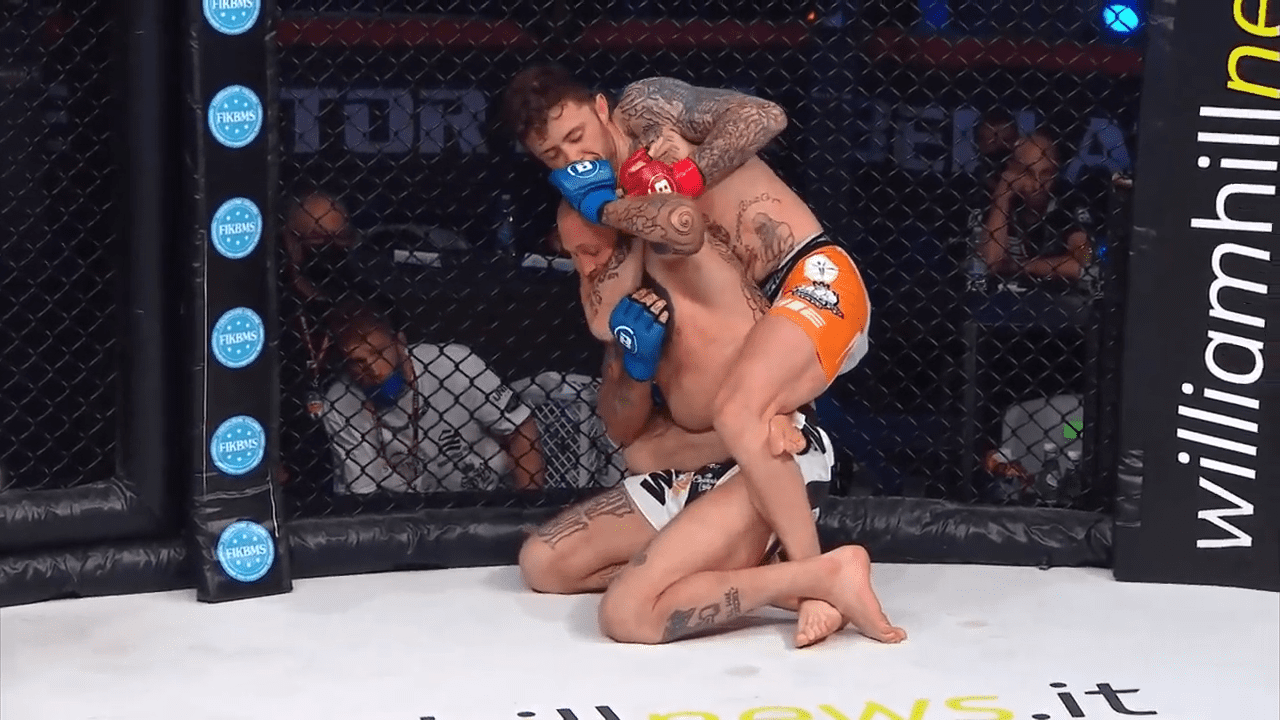 James Gallagher has had a setback in his pursuit of Bellator gold, but sees this as little more than a temporary stumbling block on his path to a world title.
Gallagher was paired with American standout and former title challenger Patchy Mix in a fight which would have likely provided a challenger to winner of the forthcoming title fight between Juan Archuleta and Sergio Pettis but it was revealed in recent days that Gallagher had suffered an injury ahead of the fight — on which he took to Instagram Sunday to clarify.
View this post on Instagram
"The sacrifices I've made this past few months to try make this happen, the move to the states, the money I've spent on this, dropping everything back home dealing with personal life issues, missing my mothers birthday not being at home away out of my comfort zone just to better myself and chase my dream. I'm not too sure what to say, I'm absolutely heart broken 💔. Here is few bullet points on what has been going," wrote Gallagher.
1. I want to make one thing clear, I have not pulled out of this fight, I have asked for it to be postponed. I have torn my shoulder which has left me unable to train, throw a punch or grapple.
2. I have spoken to both Bellator and Patchy, and have been told that he intends to fight on May 7th, this will stop us from fighting untill September/October, Bellator do not want this , I do not want this , and most importantly fight fans do not want this .
3. My goal for this year was to beat Patchy and aim for a title fight in Dublin this End of this year, if Patchy takes a fight on May 7th , this is virtually impossible.
4. I have offered to front Patchy my own cash to have him wait for me to get clearance from my doctors. I expect this to be in the summer.
5. This is the only fight that makes sense , Patchy needs to beat me to earn his way back into title contention, and I need to beat Patchy before I face the winner of Juan/Sergio.
6. For all of you who have said I am running, here is transparency from a fighter you have never seen before. And to all of you who have continued to support me , I am always grateful. I'm a bit lost and going to heal myself up recover and get ready for whatever comes my way. I'm devastated. Thank you to everyone who has supported and to my whole team and family. Sorry for letting yous down I've done everything possible."
Comments
comments