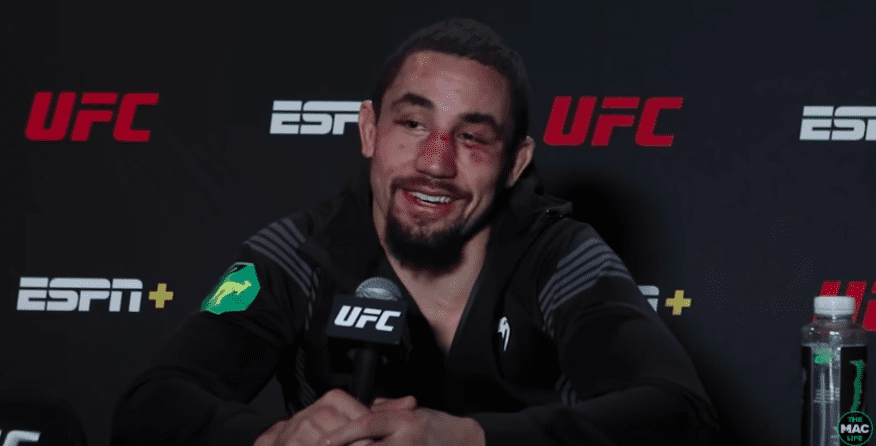 Robert Whittaker's lopsided decision win against Kelvin Gastelum at last weekend's UFC event in Las Vegas should be enough to guarantee him another shot at the man who took the title from him, says 'The Reaper'.
Whittaker's win against the gritty Gastelum means that he has now won three straight — Gastelum, Darren Till and Jared Cannonoer — since he dropped the world title to Adesanya in October 2019 as he lines himself up for another opportunity against Adesanya, but the other man considered to be near the top of the list, Marvin Vettori, might well disagree.
Vettori defeated Kevin Holland a couple of weeks back, also by clear cut decision, and is also trying to work his way back to Adesanya — the man who defeated him by split decision in what was Adesanya's UFC debut.
"I've fought nothing but No. 1 contenders," Whittaker said post-fight. "I've already ran the gauntlet. Everybody that had a title shot if they beat me, I beat. That's it.
"I like Marvin, I guess. He's alright. But I think there's fights he still needs to make. I don't think he's fought the top three dudes, the top five dudes, really. But he can wait his turn. Let me have my fight, and then he can fight the winner of that. Relax."
As for when, or where,  any rematch with Adesanya might take place, Whittaker has some clear ideas on the subject.
"I'll go home and look at my injuries, because that was a tough fight," Whittaker said. "But I think the borders in New Zealand are the best they've ever been, so September I think we can get a packed out show and pump the industry down there and the MMA industry as a whole."
Comments
comments