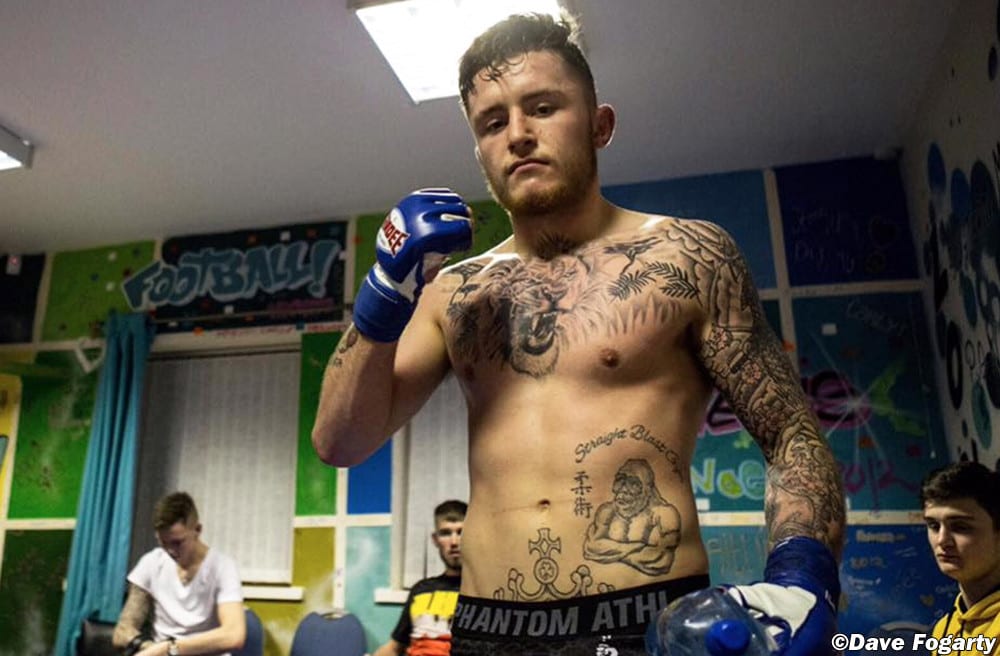 There are some big names involved at Bellator NYC this weekend — Fedor Emelianenko, Chael Sonnen and Wanderlei Silva to name but few. However, as the Madison Square Garden event nears, it's a couple of the younger men involved that are catching headlines.
SBG's James Gallagher and a man touted as one of the hottest prospects in MMA history Aaron Pico both feature on the card, and it's fair to say both are media friendly. However, while they might get on with the media, they aren't getting on with each other.
That'd be why when the two met behind the scenes at the Bellator NYC media day, there was a verbal altercation, with a member of Pico's team apparently infuriated by a comment Gallagher made towards them.
"Yeah, there were these juiced-up steroid heads just sitting there and they'd been accusing of my of like running or some shit on Twitter," Gallagher said, speaking with Jim Edwards at MMAUno. "So I walked up to them and I said, 'I'm not running anywhere,' and then [Pico's] coach or his dad or some shit, he was like an 80-year-old man. I thought he was going to pull his back out jumping off his seat, but he jumped up looking for a scrap. That was basically about it. The security guard came over. It was basically some old man trying to have a scrap with me and I think that sums up the whole thing.
"It gives me pride," Gallagher said. "They all want what I've got and I don't know what it is the fuck that I've got, but they all want it because I don't have the belt yet. That's what I'm after, I want the belt. I don't know what they want, but they want what I've got and I want the belt. If they don't have the belt, they're not in my way."
Comments
comments