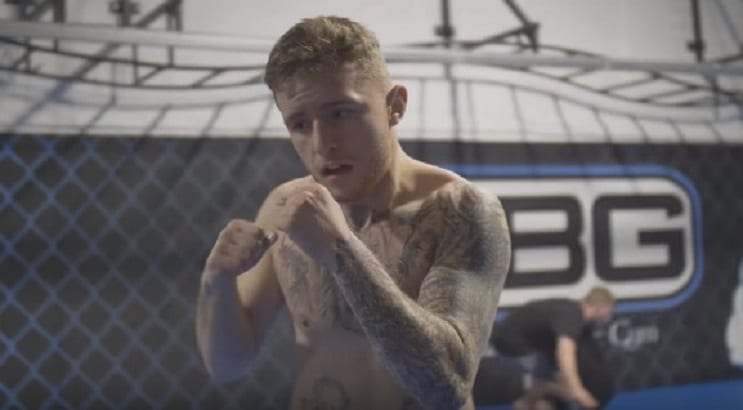 When James Gallagher suffered his first career loss to Ricky Bandejas at Bellator 204, some figured it might force the Irishman to suffer a drought of confidence. Some fans, it must be said, probably hoped that would be the case.
Yeah. Sorry, but Gallagher's going to have to disappoint.
In an interview with MMANytt this week, Gallagher revealed the loss to Bandejas simply took him to a new level in his fighting career.
"It didn't set me back at all, it put me into the stratosphere and took me forward," Gallagher said. "It took me back for a few days and I was drowning my sorrows and sobbing on the floor for a few hours like it was the most devastating thing ever, but when I sit and look back at it, I think it's just put me into the stratosphere and it's taught me a lot.
"I will die trying to become a world champion and not many people can honestly say that. That's just me though and a loss isn't going to stop me. I was bruised not broken."
Gallagher will make his return to the cage in February of next year, where he headlines Bellator 218 in Dublin, Ireland. He'll be facing Steve Graham — even if that wasn't the name he exactly wanted.
"I asked for the rematch straight out because I've got nothing to lose. Why the fuck wouldn't I fight him again?" Gallagher said. "I want that, and he's the one with something to lose. He didn't accept, though, and I've seen that he's turned down fights the other day with some other guy for a title contender shot.
"But that's that. He doesn't seem to want to be anything to do with the top tier of the division, not when you're turning down fights like that."
Comments
comments