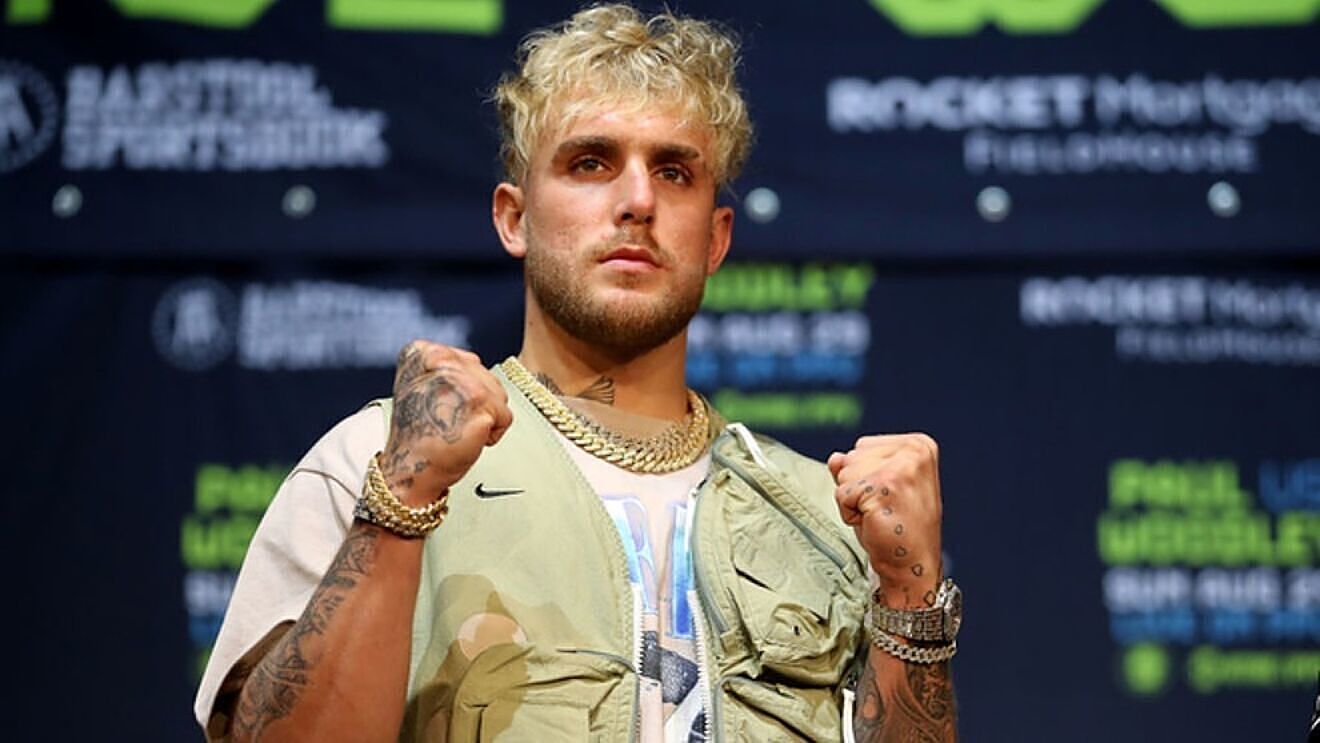 Jake Paul has already fought several mixed martial artists in the boxing ring but he will try his hand at doing the same in the cage this year after signing a deal to compete under the banner of the Professional Fighters League (PFL).
Paul, who defeated UFC icon Anderson Silva in his most recent outing in the boxing ring last year, has signed a multi-year deal with the PFL to fight in a new division, called Super Fight, with his fights set to air on pay-per-view, according to a report by the New York Times.
Paul is also understood to have purchased equity in the company and will also feature as the promotion's 'head of fighter advocacy'. It is understood that the Super Fight division will feature fighters who are recognisable draws outside of the traditional rankings and title challenge system. Paul's fights will be distributed by ESPN and DAZN, with the fighters on show earning 50% of the PPV revenue for their efforts.
This comes after Paul's longtime criticism of the UFC pay-per-view model, and fighter pay as a whole.
"This is about changing MMA, disrupting, innovating, and creating the next big league," said Paul.
The PFL, which has established for itself a good reputation in the sport for its regular season and playoff model borrowed from other American sports, will continue to operate as normal outside of the Super Fight division.
It was also reported that Paul wishes to box Nate Diaz this year before taking him on in an MMA bout four-to-six months later.
"I would beat Nate Diaz up in a MMA fight," Paul said. "There's nothing he could do. To me, I've always felt like I've jumped in the deep end, even in boxing, maybe besides, like, Ben Askren.
"The biggest thing for me would be getting the kicks down," he added. "But I'm going to start now, moving forward with some extra time I have within this camp. I'm going to put in some extra time, rolling around doing some jujitsu and learning some kicks."
Peter Murray, the executive chairman of the PFL, said the signing of Paul and the opening of the Super Fight division, will provide an avenue for well-known fighters and athletes to prosper in a payment model more advantageous to them.
"And giving top fighters in the world an opportunity to compete on a global stage against the best talent in the world and an opportunity on a guaranteed basis to earn more money to fight," he said.
Comments
comments