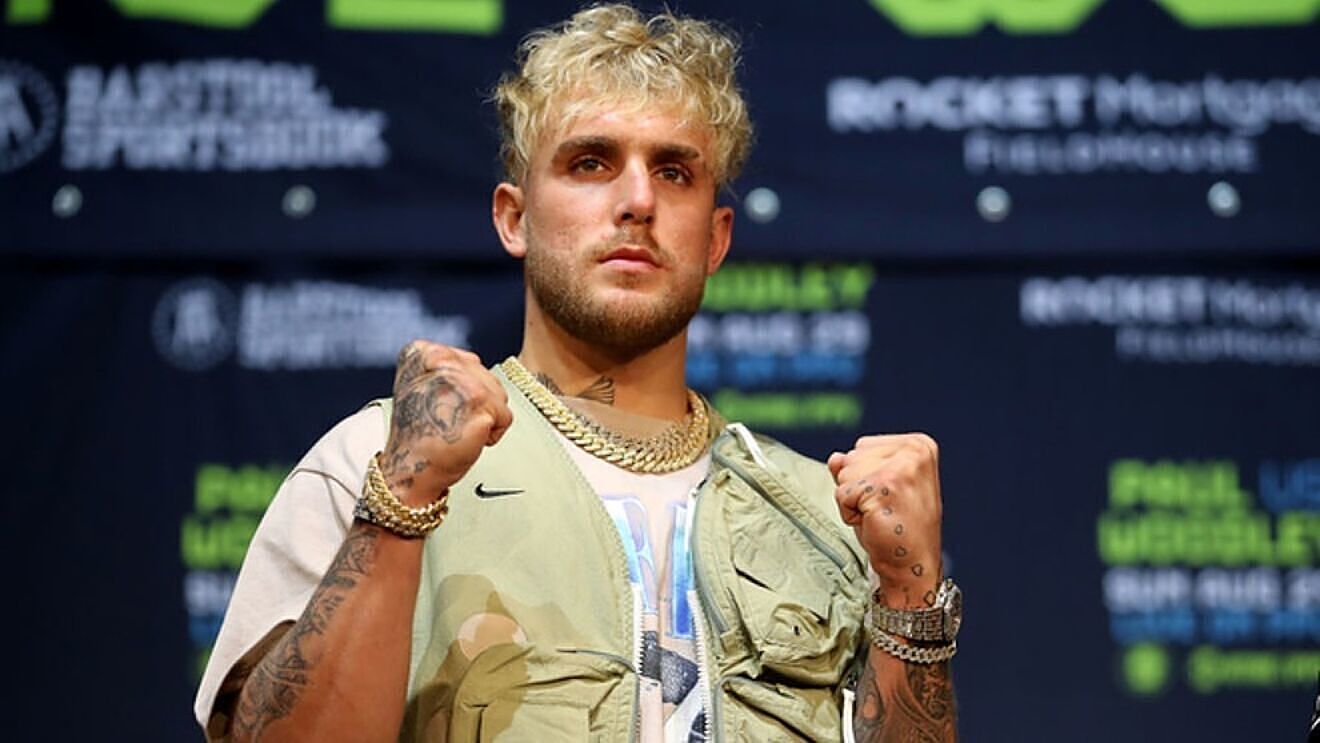 One of the details which emerged from Jake Paul's victory against Anderson Silva in last year's boxing match was that the pair would work together to make moves to establish a robust fighters' union which would protects the rights of athletes on either side of boxing and mixed martial arts. 
But as he has found out in the months since, some things are easier said than done.
"We've been working nonstop on it behind the scenes," Paul told MMA Mania of he and Silva's efforts. "It's just … damn near impossible to figure this one out. It's very difficult. Very, very difficult. We're not shying away because of that, but it takes a lot of people, a lot of brains, a lot of money that we are funding, and a lot of time, a lot of thought. So, really, we've been chugging along in this whole entire time behind the scenes and making slow progress more and more every single day."
Paul and Silva aren't the first to have encountered road blocks in their bid to establishing collective bargaining for combat sports athletes. Similar moves were made in MMA several years ago by a group consisting of UFC champions Georges St-Pierre, Cain Velasquez, TJ Dillashaw and others, but their Mixed Martial Arts Athletes' Association failed to take flight.
The UFC has lobbied against such moves, as well as the potential introduction of the Muhammad Ali Reform Act into the MMA sphere, which would. Under these terms, a promoter cannot being a sanctioning body — meaning that the UFC would not be capable of legally issuing a world title, along with various other factors.
"Definitely this is a big three, four-year thing," Paul added. "It doesn't happen overnight. We've been working and fingers crossed. I think it's gonna be great for the combat sports world in general and sort of change the history of fighters being treated terribly and not having health insurance, being underpaid, the list goes on and on and on. Hopefully, that's something we can fix in the next couple of years."
But Paul has his hands tied at the moment with his August boxing match against Nate Diaz; a fighter he says won't be too dissimilar from previous bouts against MMA fighters like Tyron Woodley or Silva.
"I guess he's probably just as tough as Tyron, and has that durability and that stamina, and is maybe a little bit more unorthodox than Anderson, but he's about that same level of striking," Paul predicted. "I would say he's right up there with Anderson and Tyron and could probably potentially be a better boxer than both of them just because of his experience working with Andre Ward… It'll be interesting to see how good he is."
Comments
comments