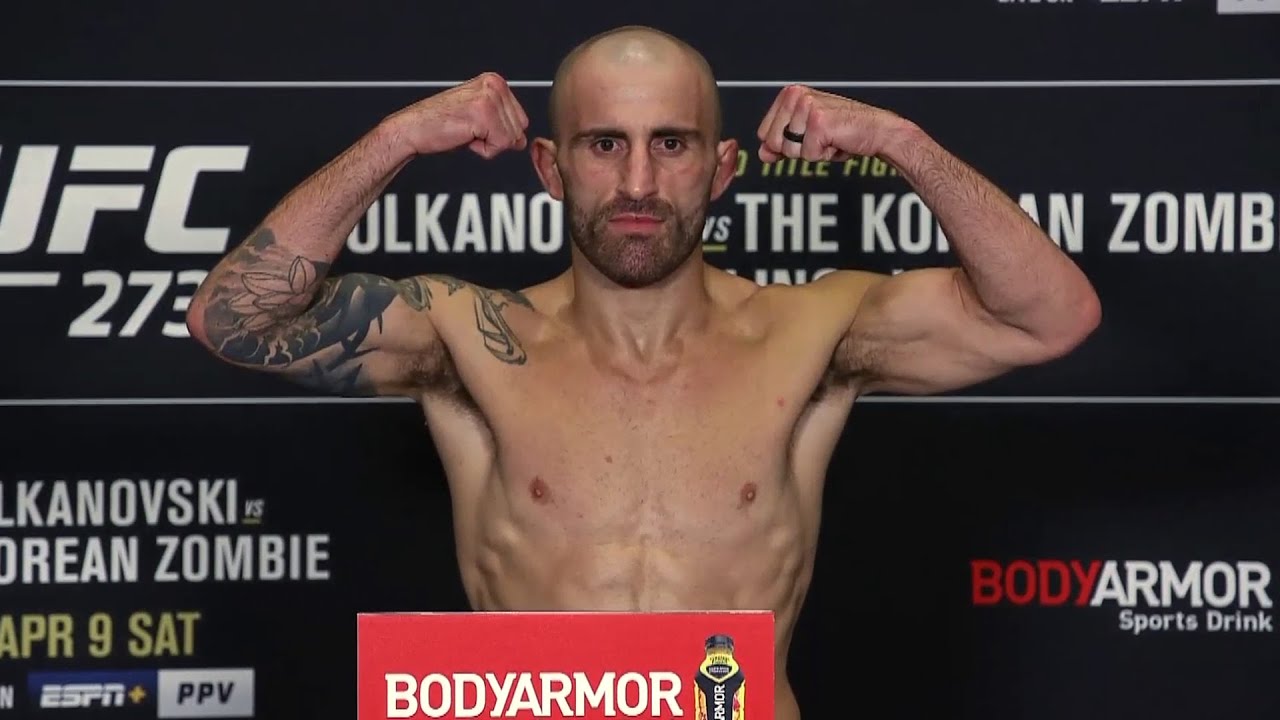 When a division has a champion as dominant as Alexander Volkanovski, it can sometimes be difficult to identify challengers to his throne.
One only needs to look at the fact that the Australian has defeated top contender Max Holloway three times; while the Hawaiian has knocked off several others from the rankings ladder — most recently Arnold Allen, after Holloway unceremoniously ended his 10-fight win streak at 145-pounds in April.
The latest name being mentioned as a potential opponent for Volkanovksi — provided, of course, he gets past his next title defence against Yair Rodriguez this summer — is Ilia Topuria, who impressed as he continued his unbeaten career with a shutout win against Josh Emmett in Florida last weekend.
Topuria said in the aftermath that he was more than open to fighting Volkanovski in his native Australia, but also said that he would be open to a high profile bout against Holloway in his native Spain should if be offered. But speaking to the DC & RC Show on ESPN, via MMA Junkie, Volkanovski said that Topuria should wait for his shot at the gold.
"I'm hearing a lot of people mentioning other guys, Ilia fighting other guys – I'm like, 'No,'" Volkanovski said. "Don't do it. Just give me a guy. Give me a contender. To be honest, I'm not going to say too much. I think he's a good fighter. But the more I speak, the less I'm going to hype up the fight. I think he's great.
"I think it's a great fight and that would work well on some people, but won't work well on others," Volkanovski said. "I want (new) guys. I want to be active. I was at a stage where I was like, 'Give me the No. 1 guy.' We've sort of cleared them. Everyone's raving on about this guy. I've got Yair to worry about.
"I'll worry about that first, because I see him as a much bigger threat than Ilia. I'll make sure I go out there and do my business, and if that's on the cards – again, I want to be active."
Comments
comments