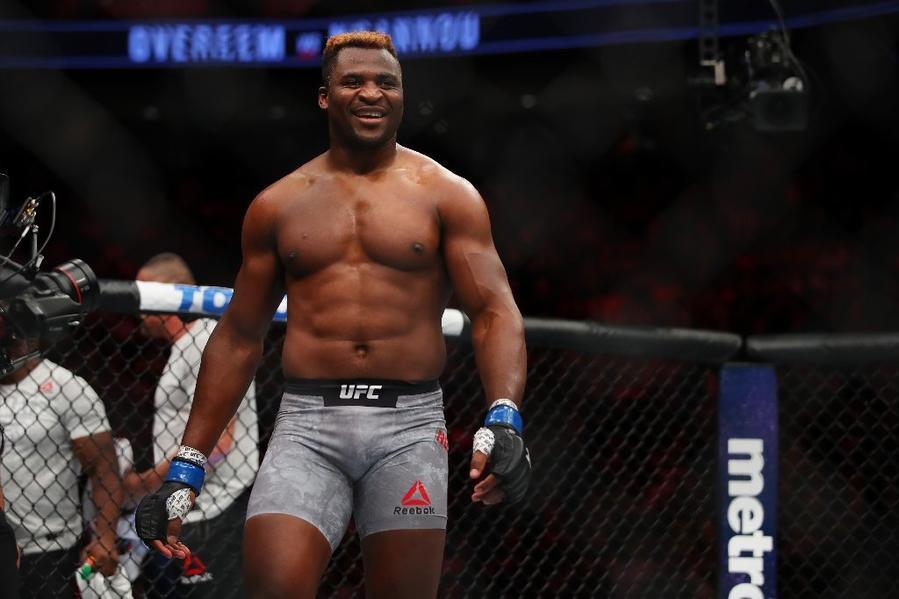 A contest between two of the UFC heavyweight division's hardest punchers has been set after it was announced that Francis Ngannou will take on the undefeated Jairzinho Rozenstruik in the main event of the organisation's March 28 trip to Columbus, Ohio. 
The announcement of the bout comes days after Rozenstruik scored a last-second KO win of veteran heavyweight Alistair Overeem in the UFC DC headliner, exploding the Dutchman's lip in the process with one of the gnarlier gashes seen inside the octagon in years. The late home run hit. which arrived with four seconds remaining in the final round, came as the Surinamese fighter was down on the scorecards and extended his perfect streak to 10-0, with four of those wins coming in the UFC since his debut in February.
Rozenstruik's run of finishes mirrors Francis Ngannou's own entry point in the UFC, as he won five fights — all by finish — inside his first 12 months on the roster. Now, ahead of 'The Predator' hoping to realign himself into title contention he must bypass the challenge of someone with a similarly potent arsenal.
News of the bout was first reported by ESPN's Brett Okamoto.
This announcement comes after Ngannou had been less-than-complimentary about Rozenstruik's performance against Overeem.
"Yes, I was impressed basically by his comeback. He was literally losing the fight. I was impressed with how lucky the guy is," Ngannou said this week.
"Yes, four seconds, but he was losing the fight. Before that I hadn't seen no fight that I get impressed of. I think, to be honest and no disrespect, but I think I need to see more. But, whatever if they say so, it's going to be what it be."
Ngannou had also been positioning himself for a heavyweight boxing fight but those plans appear to be put on hold to face the surging Surinamese fighter and wait for Stipe Miocic and Daniel Cormier to arrange their rumoured trilogy bout to determine the UFC's heavyweight champion.
Comments
comments