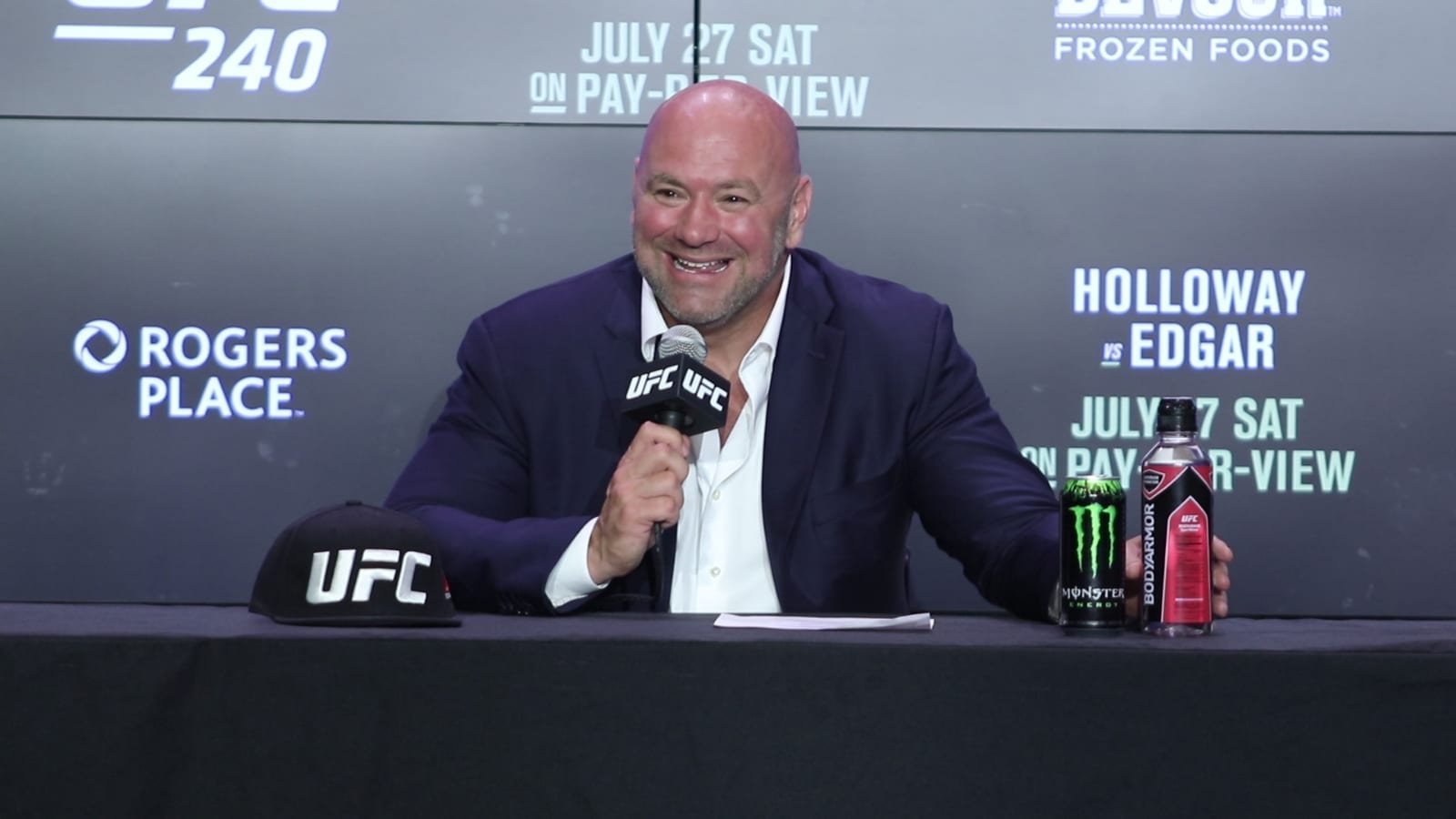 UFC president Dana White says Conor McGregor has ambitions of beating Donald Cerrone, and then staying ready in case something happens to either Khabib Nurmagomedov or Tony Ferguson ahead of their fight in April.
Should both those men make it to the Octagon in Brooklyn that night — the first time they'd have done so in five scheduled attempts — then McGregor has another idea.
"The other thing is that Conor has this idea that if things don't go his way [and he doesn't get Khabib], he'll have a fight at 170[-pounds] in his pocket again and [will be] considering a Masvidal fight," White said, speaking to ESPN. "I think everybody knows what I think about it. I think it's a bad idea, but Conor gets pissed off when I say it's a bad idea.
"He's like, 'You think I can't beat Masvidal?' You know. That whole thing. I'm not saying he can't beat Masvidal, anyone can beat anyone on any day but why? Why go after that fight when you could possibly just wait? This is the reason why Conor McGregor is so intriguing and why so many fans want to watch him fight.
"And you got the fact that a guy is willing to fight anybody. Believe me, I've said this a million times and I'll say it again. I've been in the trenches when we're standing in the living room and fights pull out. Conor McGregor will fight anybody."
And, while the BMF belt concept was meant to be a one and done affair, White admits it's definitely something the Irishman has his eyes on.
"Conor wants that belt. Conor wants that belt from Masvidal," he said.
Comments
comments