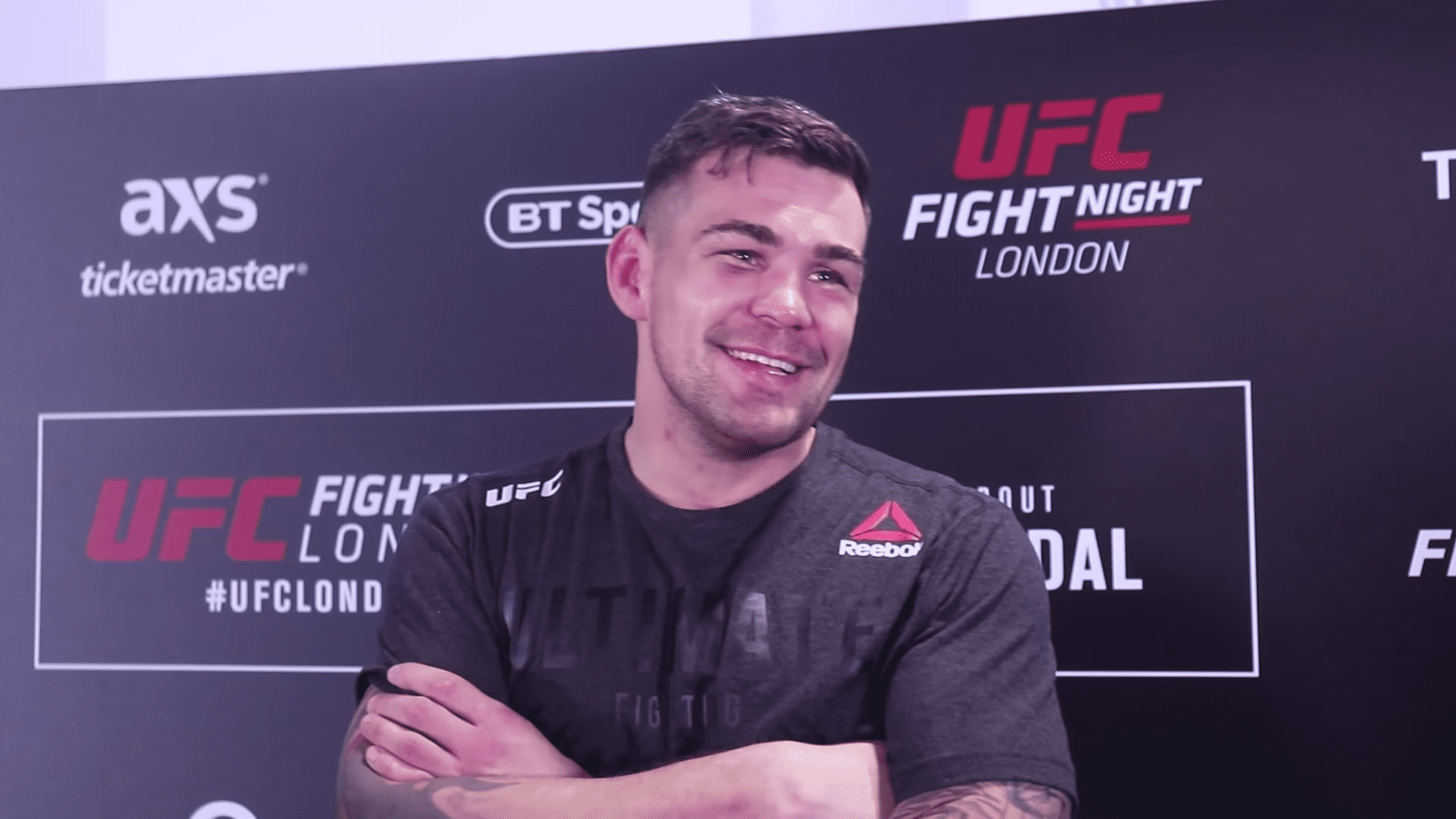 Jack Marshman, who defeated compatriot John Phillips earlier this month in London, revealed after his win that he had defied Army orders to compete on the card and it seems that his superiors are none too happy about it.
Speaking to Luke Thomas on The MMA Hour this week, Marshman — who is longtime member of the British Army's Paratroopers — said that he has been issued with a formal warning for fighting in London and says that the fact that MMA is not recognised by them as a sport (boxing is, by the way) led to the quarrel.
A second warning could lead to him being discharged from the Army but no matter, Marshman says his time in the Armed Forces is coming to a close.
"I'm leaving anyway, I've given my year's notice because on the 4th of November that will be my 12-year point, so that's me signing off now," Marshman said via Sherdog.
"My officer in command knew that I was fighting and he had basically okay'd it," Marshman explained. "But it came from above him that I wasn't allowed to fight and the day I was going to fight week, on the Tuesday, I had a text message off my RCMO [Regimental Careers Management Officer] telling me I wasn't gonna be fighting. I just sort of went with it anyway."
Marshman is one of the few top level MMA fighters nowadays who holds down a full-time career elsewhere. While this was commonplace in previous eras of MMA, it is seen by most as an almost impossible burden to combine job with a serious training regime.
"I'm fighting a really high level, I made it to the UFC, I've just been offered a new contract, and I got really far but at the minute my job is a soldier. I'm a professional soldier and I'm not training the same ways as everyone else."
While Marshman says that his superiors aren't necessarily thrilled with him competing in mixed martial arts, his peers most certainly support him.
"They've been supporting me for years as in all the blokes that I've worked with. They turn up to all my fights all over the country and they love it, I got massive support from the army."
Comments
comments