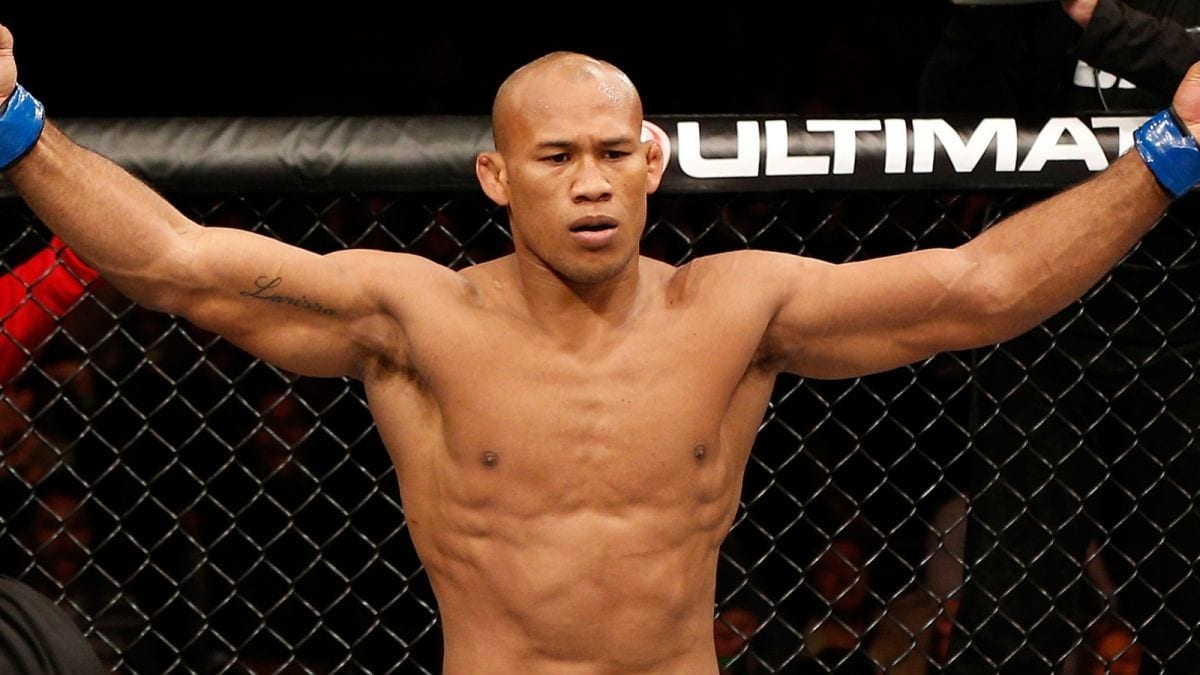 Not many people have fought both Yoel Romero and Robert Whittaker — the two men fighting for the interim UFC middleweight title this Saturday.
Someone who has, however, is Ronaldo 'Jacare' Souza. The middleweight contender has faced both men, and come away the losing side on both occasions, with a split decision defeat to Romero at UFC 194 and a recent knockout loss to Whittaker in April.
But, despite the different nature of the defeats, Jacare is still picking Romero to walk out with gold around his waist this weekend.
"I think Romero wins this fight," Souza said, speaking with MMAFighting. "He's stronger, keeps the distance well and is really calm. Robert Whittaker can surprise him and win because he's really fast for the middleweight division, but I bet on Romero."
Romero and Whittaker meet for interim gold this Saturday at UFC 213. The winner is set to move on and face middleweight champion Michael Bisping — who is currently out with a knee injury — later this year.
For Jacare, after months of the 185-pound weight class being rife with uncertainty, an interim title is a welcome addition.
"Better late than never," Souza said. "Robert Whittaker is a great champion and earned this chance. I'm happy for him. And Romero also proved he deserved it by knocking out (Chris) Weidman. They deserve to fight for the interim belt and then fight Bisping.
"The division is finally moving now. I'm coming back and will earn my title shot."
Comments
comments