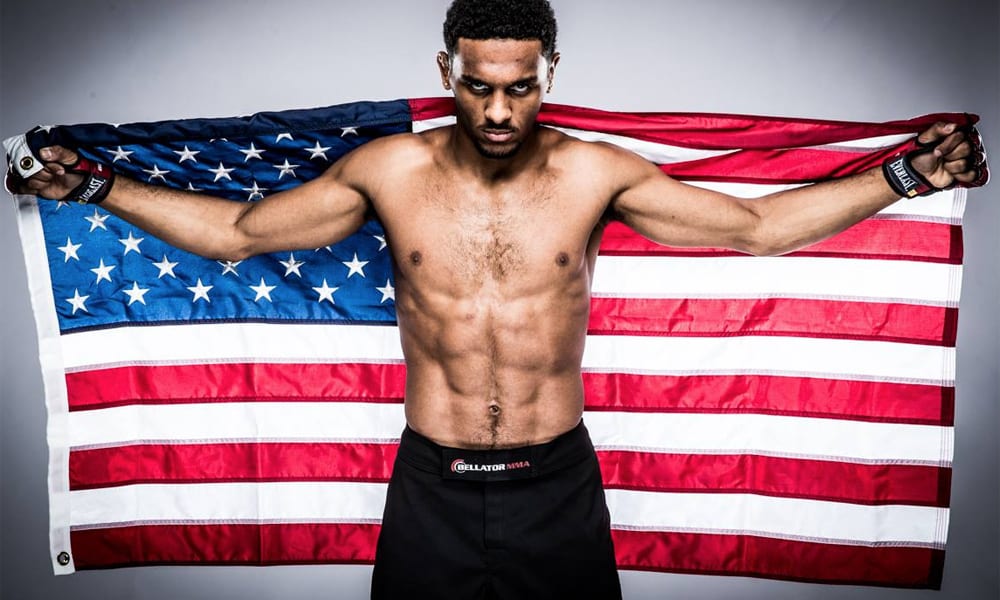 The paths of A.J. McKee and James Gallagher, two of Bellator's brightest young stars, seems indelibly intertwined.
McKee (9-0) headlines this weekend's Bellator event in Dublin, Ireland, where he will take on SBG's Brian Moore (10-5) in the headliner at the 3 Arena. A win for the 22-year-old against Moore, a teammate of 'The Strabanimal', would set the scene for an upcoming match-up between the two fighters who have been verbally jousting in the media for a year now.
Gallagher (7-0) was slated to headline this Saturday's card against Jeremiah Labiano before a knee injury suffered in training forced him to withdraw. If McKee wins this weekend, you can expect that Gallagher's name won't be far from him lips when he makes his post-fight speech.
Speaking to Mike Bohn of MMAJunkie, McKee outlined his thoughts on this weekend's event and his seemingly inevitable date in the future with his Irish rival.
"Gallagher was main event, I was co-main, and I'm supposed to be the (expletive), yet, I'm coming to your hometown, and I'm fighting in your backyard when you've been calling me out?," McKee said.
"We should be fighting. It just keeps confirming that he's scared. He's little princess Gallagher. It's a shame, but you can't send a 19-year-old boy to do a man's job. So that's why they replaced him with Brian Moore."
McKee's opponent this weekend, Brian 'The Pikeman' Moore, is no easy out. The SBG veteran picked up his first Bellator victory in April with a second round TKO of Michal Horesji and a win against the highly touted McKee would serve notice to the rest of the Bellator featherweight frame.
McKee, however, is unperturbed.
"I love the matchup. I'm ready to drop some bombs," McKee said. "He's tiny. He's a small guy. I got a half-a-foot reach on him. He's got to deal with the cardio. He's got to deal with the power. It's going to be a fun fight for me. He's got to get inside and get to me. That's been everyone's challenge and so far no one's been able to do it."
Comments
comments