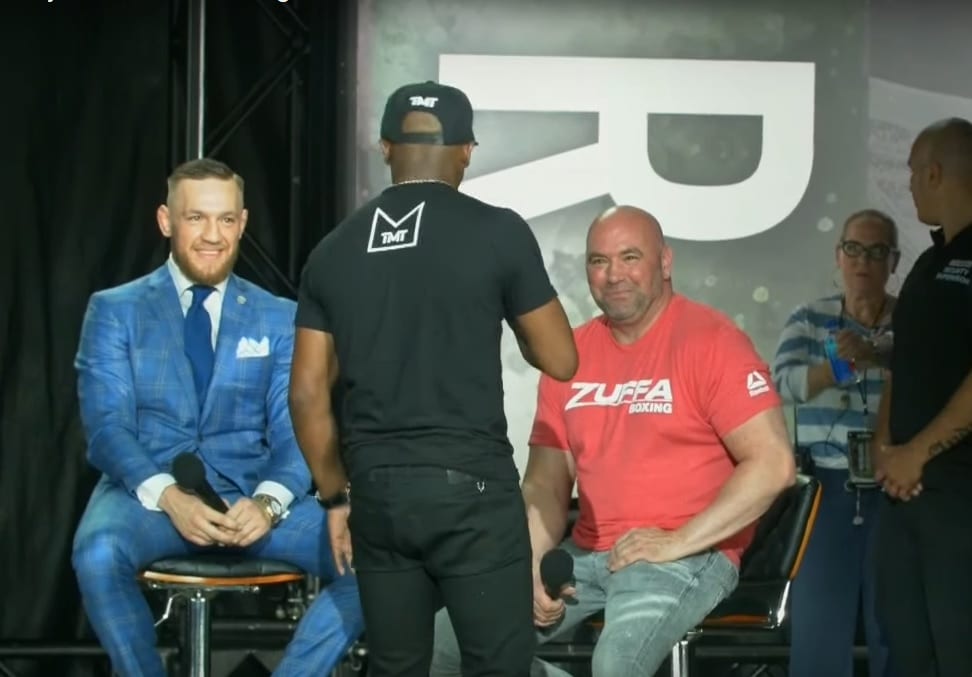 It appears we are on the verge of the Zuffa boxing era.
For the past couple of weeks, UFC president Dana White has been discussing the potential of moving into boxing, recently stating that he felt the mixed martial arts promotion did events better than their boxing counterparts. Today during a talk at the Wild Card West boxing club, the promoter doubled down on those statements, revealing he was currently in the process of applying for his boxer's promoter license.
He was quick to say this is an expansion of his career, not a transition.
"No, no, no, I'm not leaving the UFC. I'm getting into boxing with Ari [Emanuel] and the UFC will be doing boxing, too," White said, speaking with the L.A. Times. "It's still early. We're still working on it. I've got to get my [stuff] together, but I'm getting into boxing, man. It's coming."
The decision to expand the UFC's repertoire of course comes off the back of the biggest fight ever — a boxing contest between Conor McGregor and Floyd Mayweather. The success of that event, combined with the interest from MMA fighter's to try their hand at boxing, appears to have made the decision for White an easy one.
As of yet, there is plenty to be worked out. Will current UFC fighters be eligible to be involved? Will the UFC sign boxer's to its roster? Will boxing bouts be held separately in or tandem with MMA contests? These are all questions to be resolved.
Not that White is intimidated.
"It's harder than saying we're getting into boxing," White said. "We still have to get some homework done. I feel like I can do it better than everyone else. I love the sport."
Comments
comments