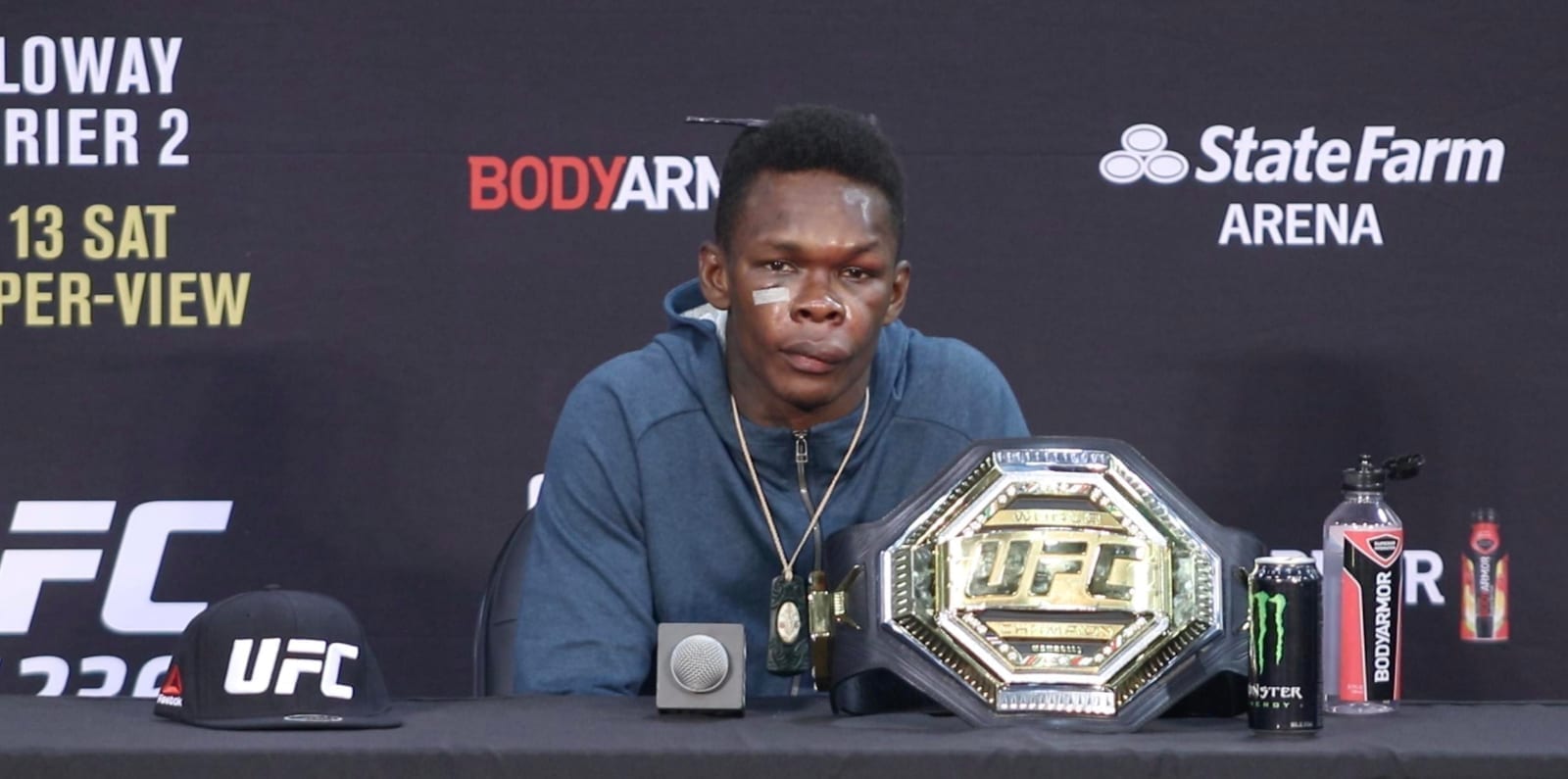 If there's one thing you can count on in this age of instancy and social media, it is that there are legions of internet sleuths out there looking for something to investigate.
The latest angle that some of these amateur detectives appear to have taken centres around a small mark which was visible on Israel Adesanya's left forearm during a recent interview, which led to speculation that the UFC middleweight champion has a staph infection — a bacterial infection on the skin which often requires antibiotic treatment to heal.
The treatment for staph is known to be quite taxing on one's body, leading to concerns that Adesanya won't be in prime shape for his fight with Yoel Romero this weekend.
However, speaking to ESPN's Ariel Helwani on Monday Adesanya was quick to ease concerns.
In response to online chatter about his arm, @stylebender shows off the "little scrape" and says the #UFC248 main event is not in jeopardy (via @arielhelwani) pic.twitter.com/TpohqhM0VG

— ESPN MMA (@espnmma) March 2, 2020
"It's just a little something, a little scrape of myself. That sh*t happens, but whatever," he said, explaining that nothing will keep him from defending his crown this weekend.
"A little something. I've never had staph. I never will," he said. "I've had malaria damn near eight times. I don't know what else I've had. Like you think staph's going to f**k with me?"
Comments
comments