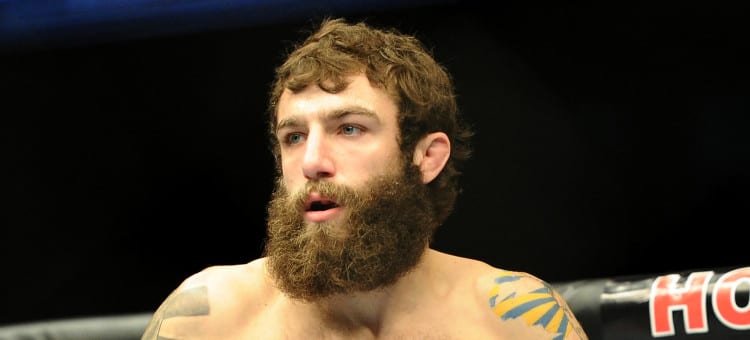 It wasn't a particularly good night for Michael Chiesa at UFC 226. 
The former Ultimate Fighter contender was defeated by Anthony Pettis by second round triangle armbar submission in Las Vegas but as bad as his memories of the bout are, the memories of the weight cut which led him to the fight are worse.
Chiesa was docked 30 percent of his purse for missing weight by more than a pound, with a foot injury suffered in the lead-up to the fight making his cut more problematic — a fractured foot, which occurred just 11 days before the fight.
"There was a lot of things going on in my head. I couldn't feel my arms. I was hyperventilating, my back was cramping up. My blood pressure was dropping. I could hardly walk back to my hotel room. I knew I had to get up the next day and cut more weight," Chiesa said to MMA Fighting of the night before the weigh-ins.
"It was just scary," Chiesa said. "It's never been like that. In the middle of the night, I had like a huge panic attack. I couldn't stop my body from moving. I felt like I was having a seizure, but it wasn't a seizure. My body was like trembling, my back was cramping, I was having like a panic attack. My girlfriend was with me and was just like, 'What the f*ck do I do?' I literally told her, 'I'm afraid tomorrow I'm gonna die doing this. I've never felt like this.'
"It's always bad. Cutting weight is always rough, especially for guys like myself that make a significant cut to make a number. I've never felt like that. I've never been in fear of my life.
""Would I have made weight if I didn't break my foot?" Chiesa opined. "Absolutely. The fans are giving me a lot shit for making excuses. That's just a fact. If I didn't break my foot and I could run, I would have made weight. It would have been fine. But maybe this is some type of wake-up call."
Comments
comments