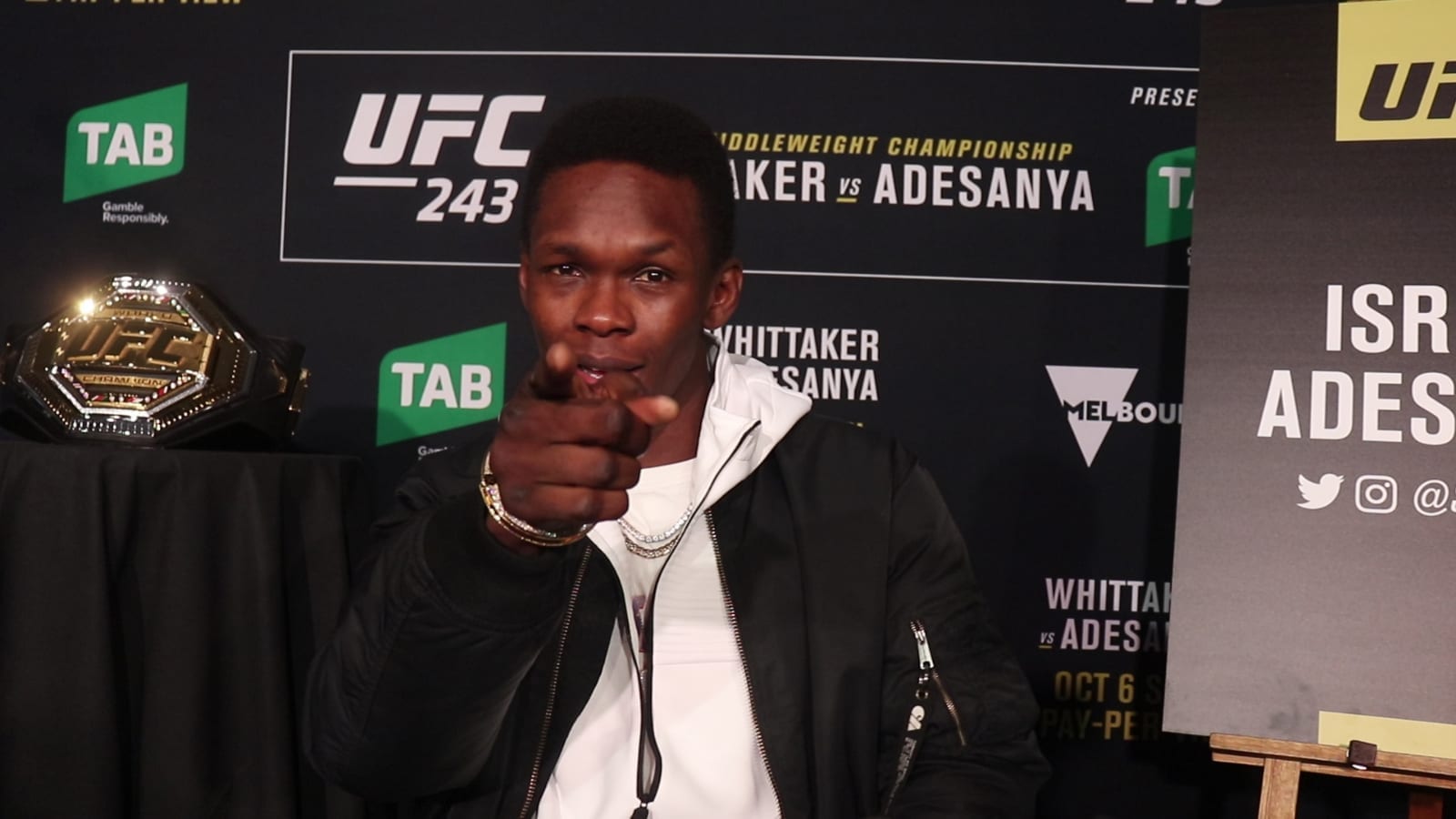 For Israel Adesanya, this one is personal. 
The newly-reestablished UFC middleweight champion has just emerged from an extensive, four-fight rivalry against Alex Pereira which sprawled across several years and two different codes of combat sports — but even that, which was perhaps the most defining rivalry of Adesanya's career — doesn't seem to have nearly the same needle as the heat he has for his next opponent, Dricus du Plessis.
The South African earned his shot at the UFC's 185-pound title a couple of weekends ago in Las Vegas by scoring a comprehensive win against former champion Robert Whittaker. Afterwards, he was joined in the cage by the current champion where their antipathy showed, and even verged towards issues of heritage which many would say has no business in fight promotion.
But Adesanya, speaking on his personal YouTube channel, says that he is determined to make a statement against his foe when their paths cross later this year.
"I've never been more motivated to kill a man," Adesanya said. "When I say that, I mean like not to end his life, but to really put a beating on someone. Not emotional anger. Just really want to take time and really put a beating on someone and I'm going to work my way to get that done in all ways, all shapes, all angles, all aspects of the fight."
Speaking earlier this month, also on his YouTube channel, Adesanya explained the in-cage confrontation: "I manifest for myself and I make sure I do the work to get that manifestation right. It's not just sit there and 'Kumbaya'. What's going to happen? I do the work. Trust me. There's levels… Even at the prep point, I was giving him energy. Like, f*ck yeah — positive affirmations, like 'Let's go.' But yeah, when it happened, I just lost my sh*t."
Comments
comments