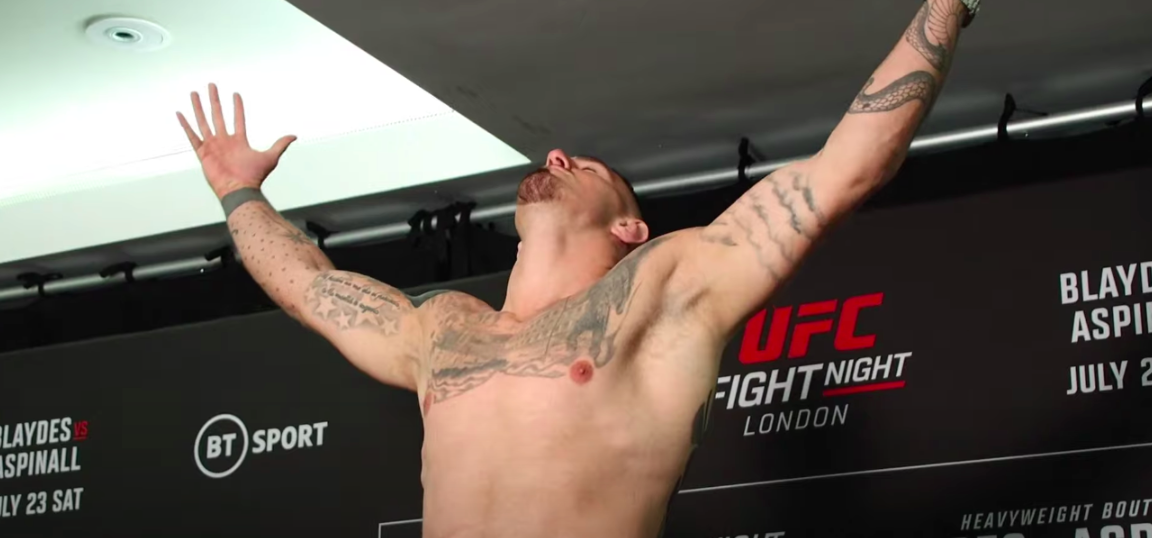 Ahead of his first UFC bout in almost exactly a year, Michael Bisping has warned his compatriot Tom Aspinall to be wary of his own expecations.
The Englishman, 30, returns to the cage this weekend in London almost exactly a year after suffering a serious knee injury in the opening seconds of UFC London headline bout with Curtis Blaydes last summer. This year, after an arduous path to recovery from the resulting surgery to repair the malady, Aspinall has been paired with the dangerous Pole Marcin Tybura in his first fight on the comeback trail.
And while Bisping sees extreme potential in Aspinall, he says that he must be on the top of his game this weekend if he is the bypass Tybura, the winner of seven of his past eight fights in the Octagon.
"Tom is without question a future UFC champion but I'm not saying he beats Marcin Tybura," Bisping told Betway. "Tybura is a real threat. Tybura is no walk in the park. He's big, strong and maybe able to shut down some of the things Tom does well.
"Will Tom be able to blast through him and double leg him like he's done other people? I don't know if he can. Tom's done that in the past.
"On the feet Tom's deadly but so is Tybura. It's a very competitive fight, who knows, Tom could blow through him or we might see Tybura get a hold of him, ragdoll him and control him."
We find out for sure on Saturday night but it Aspinall can keep up his recent form of first-round finishes, his path to the summit of the division will look to be that little bit shorter.
Comments
comments